The Generations Project Presents Our 2nd Annual Provincetown Summer Storytelling Show.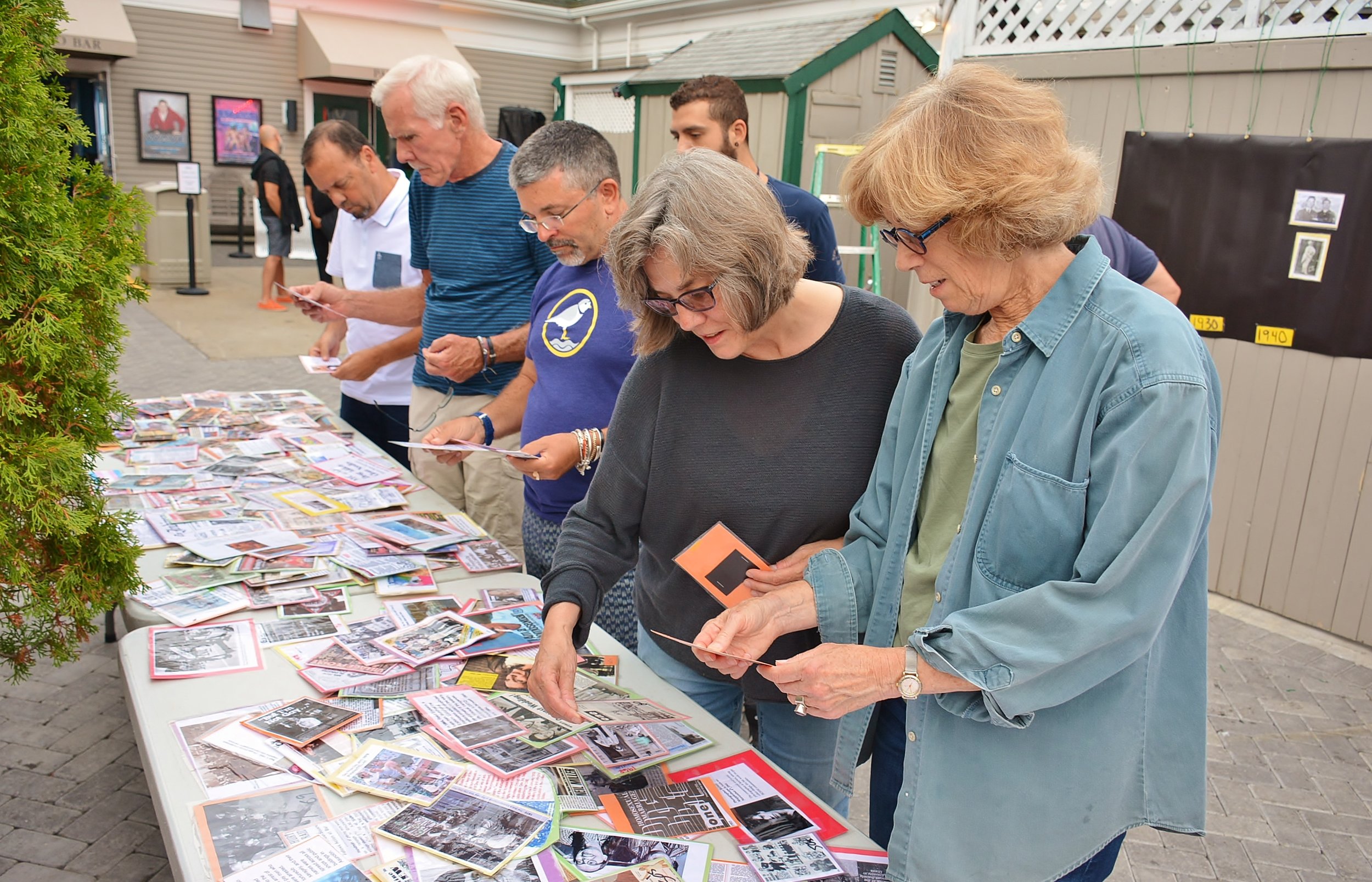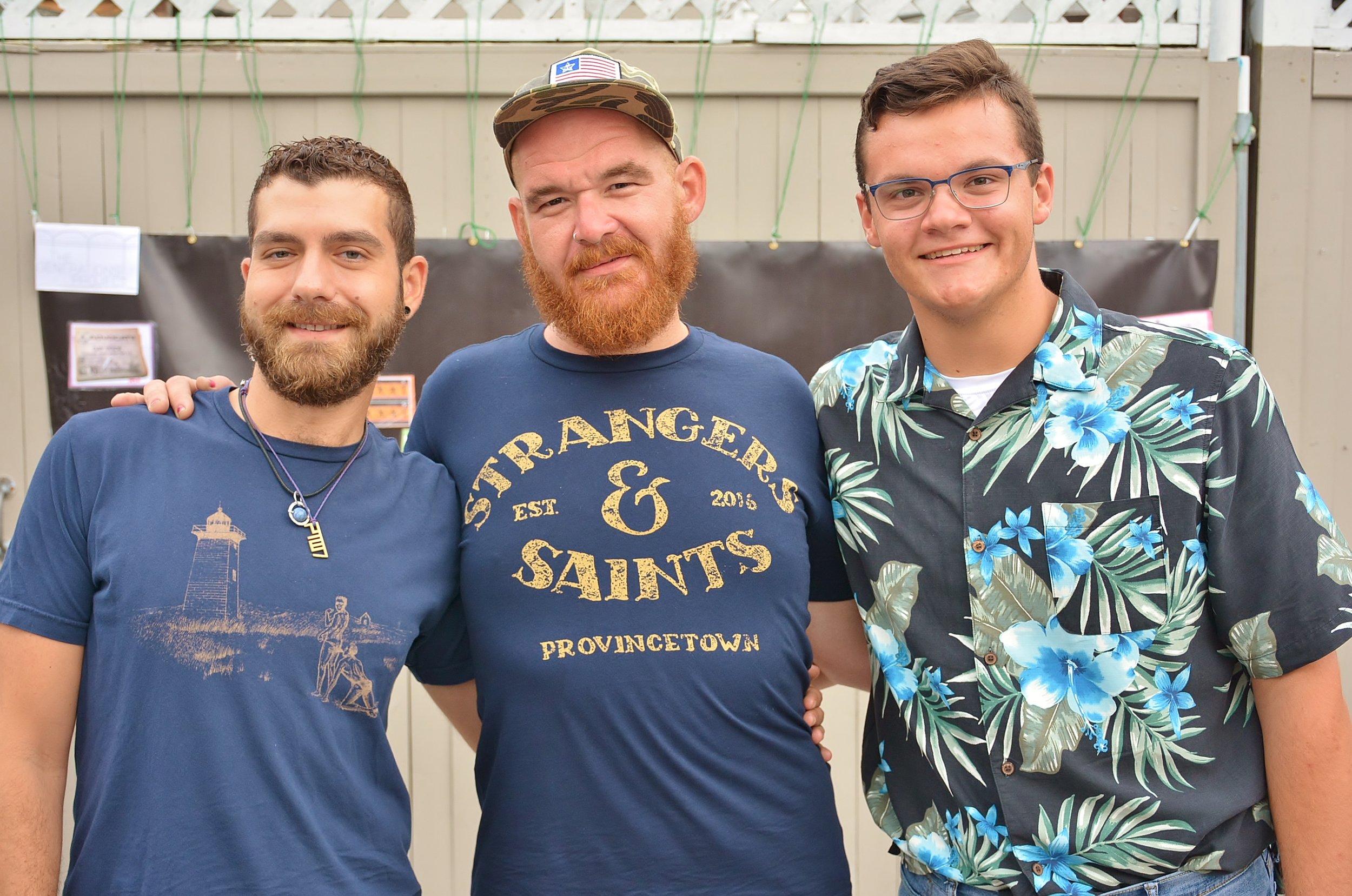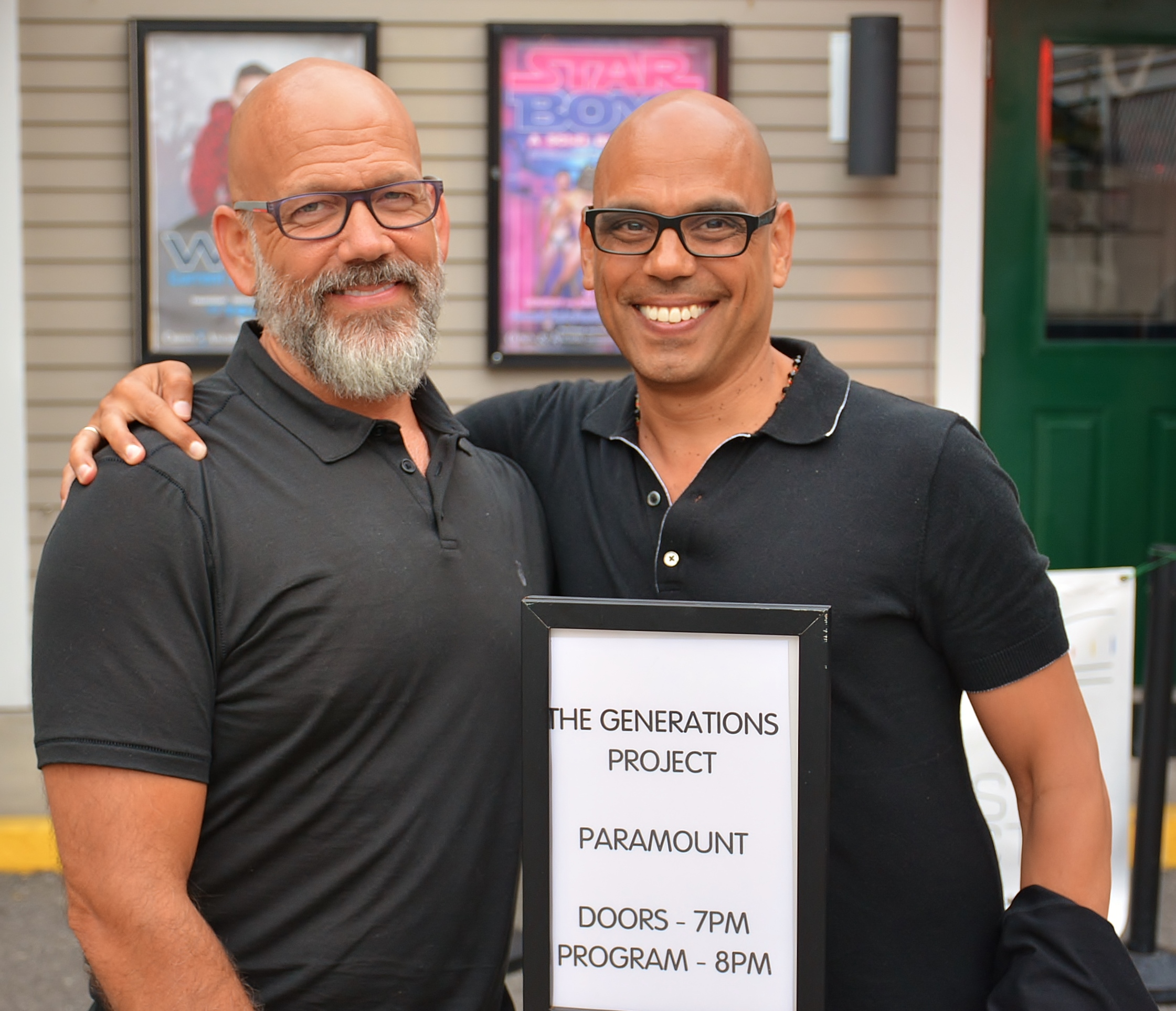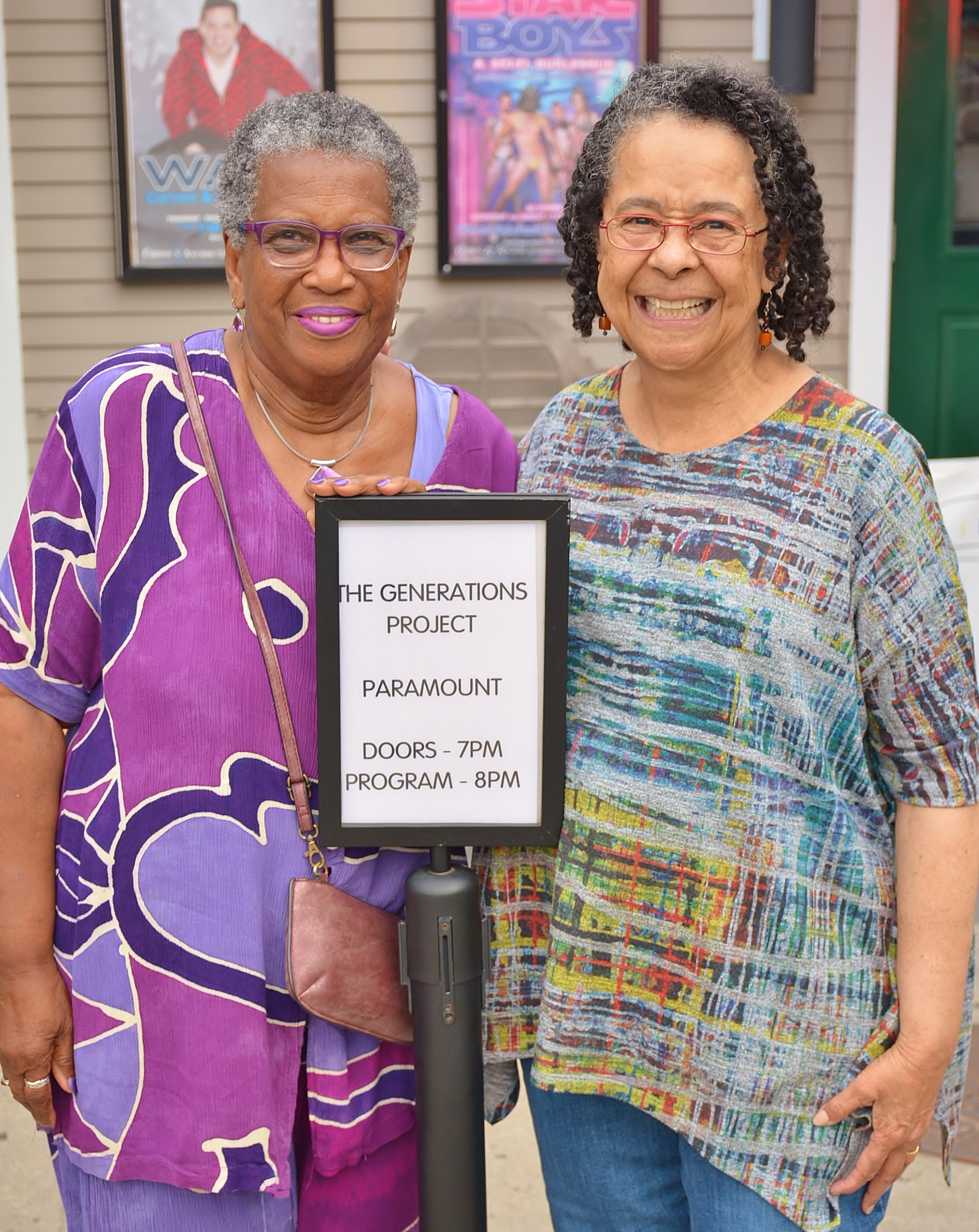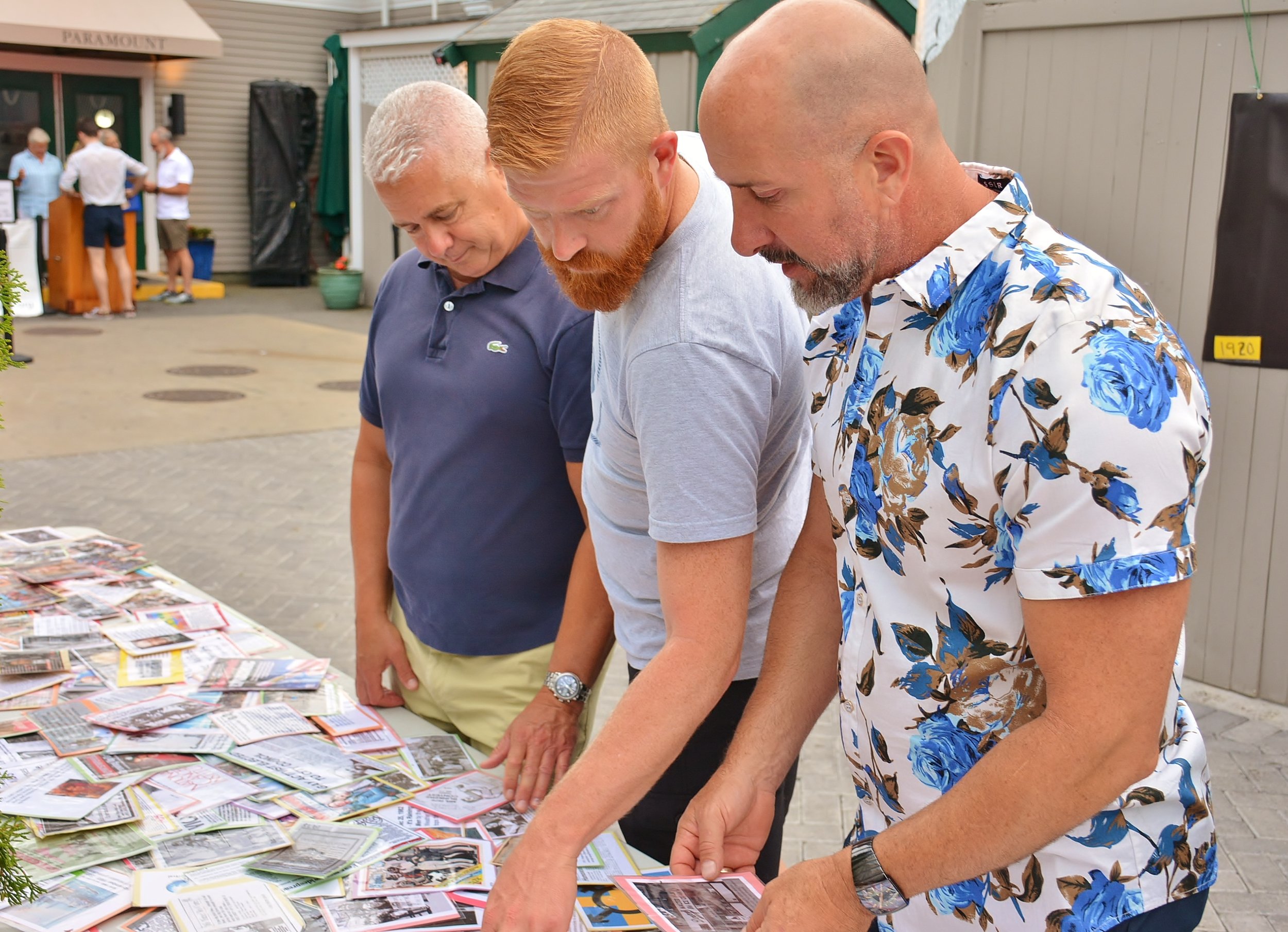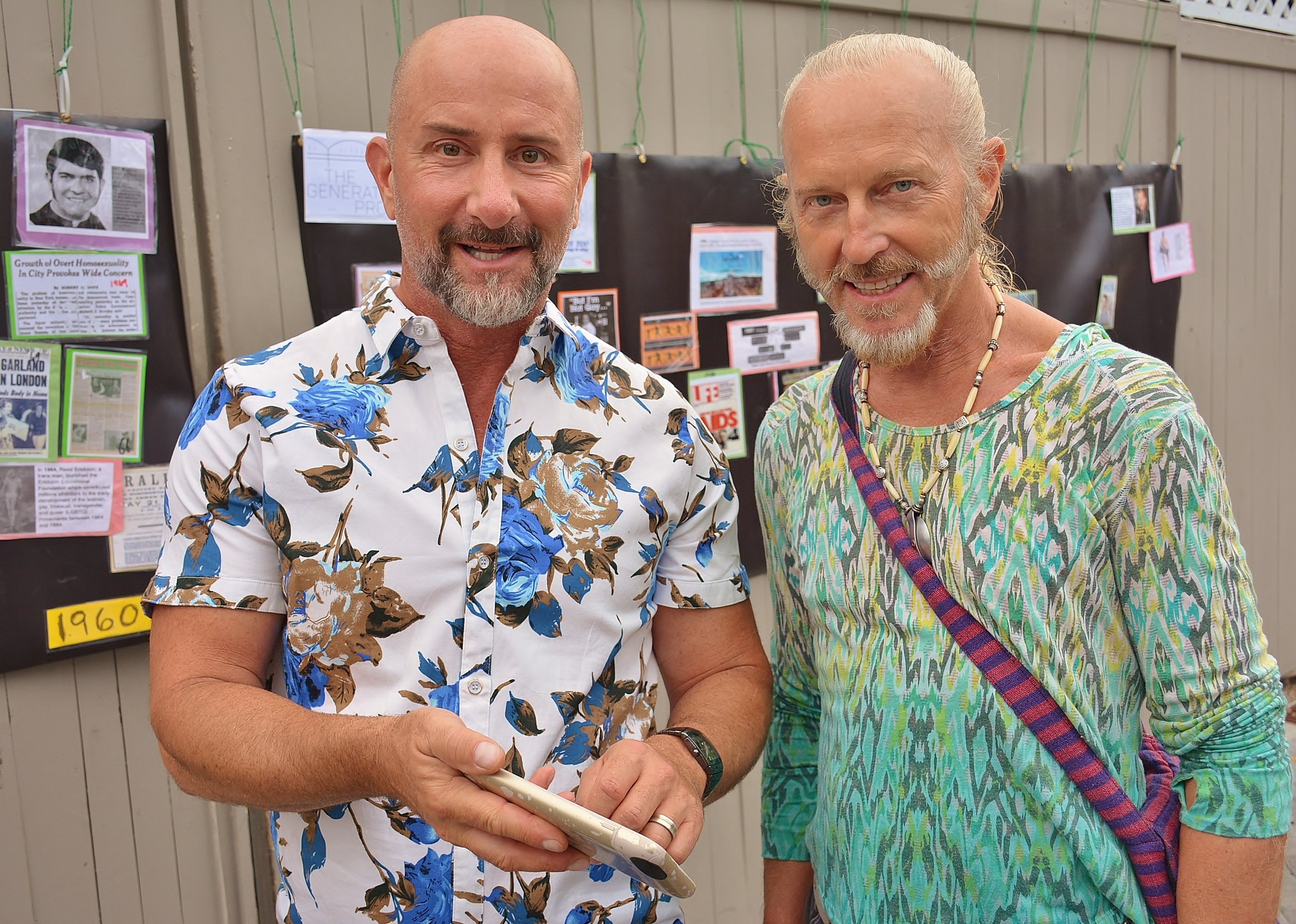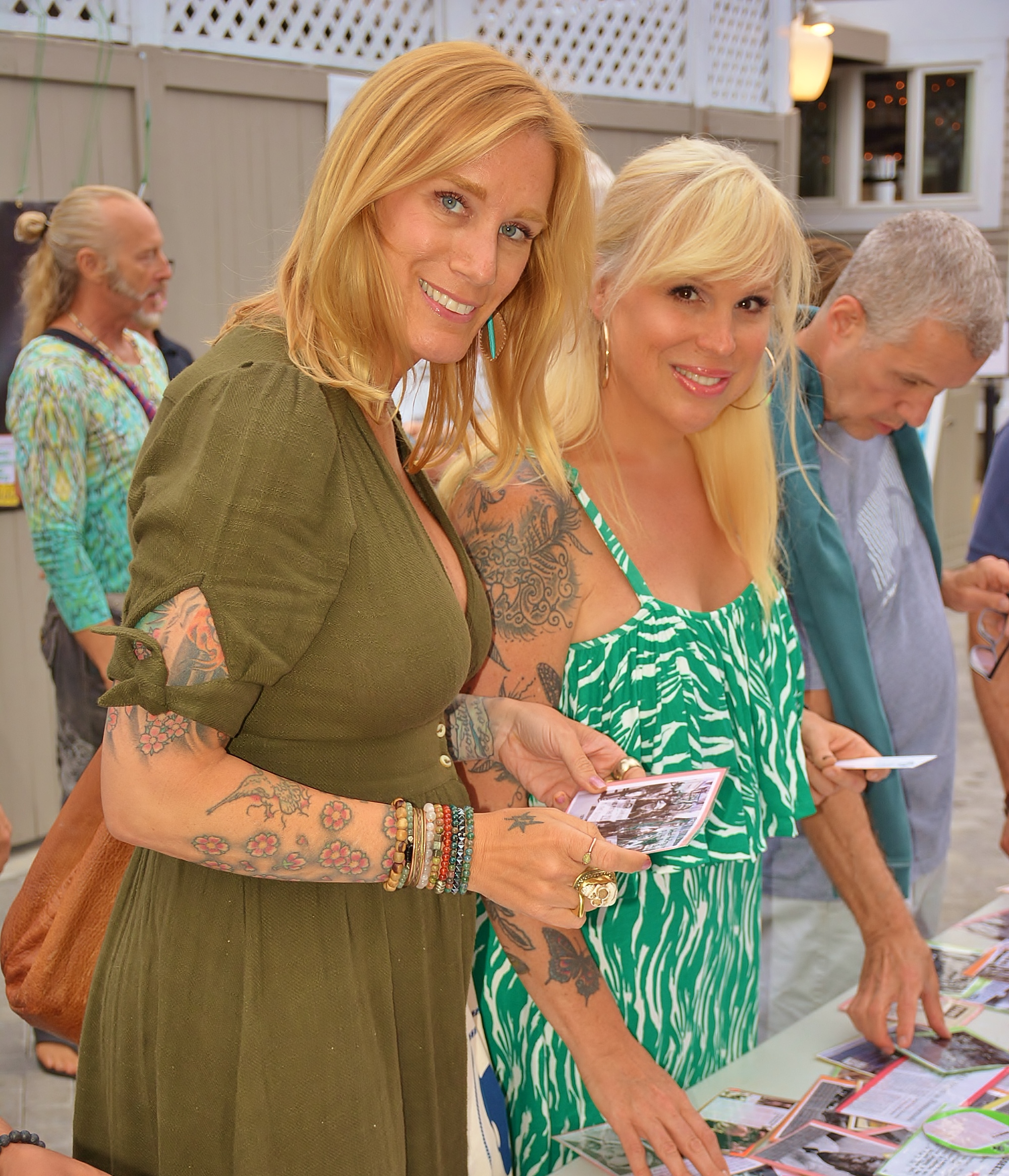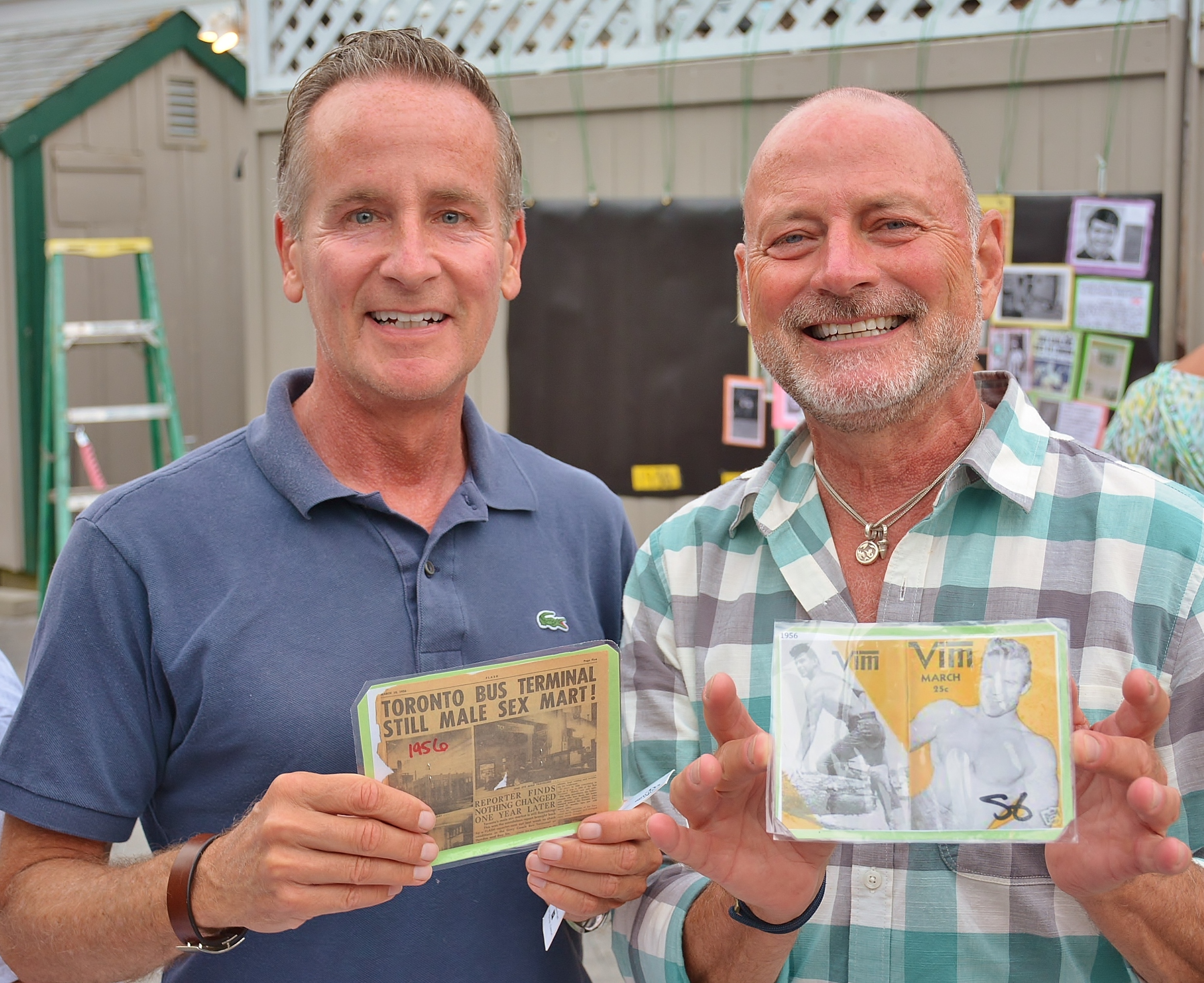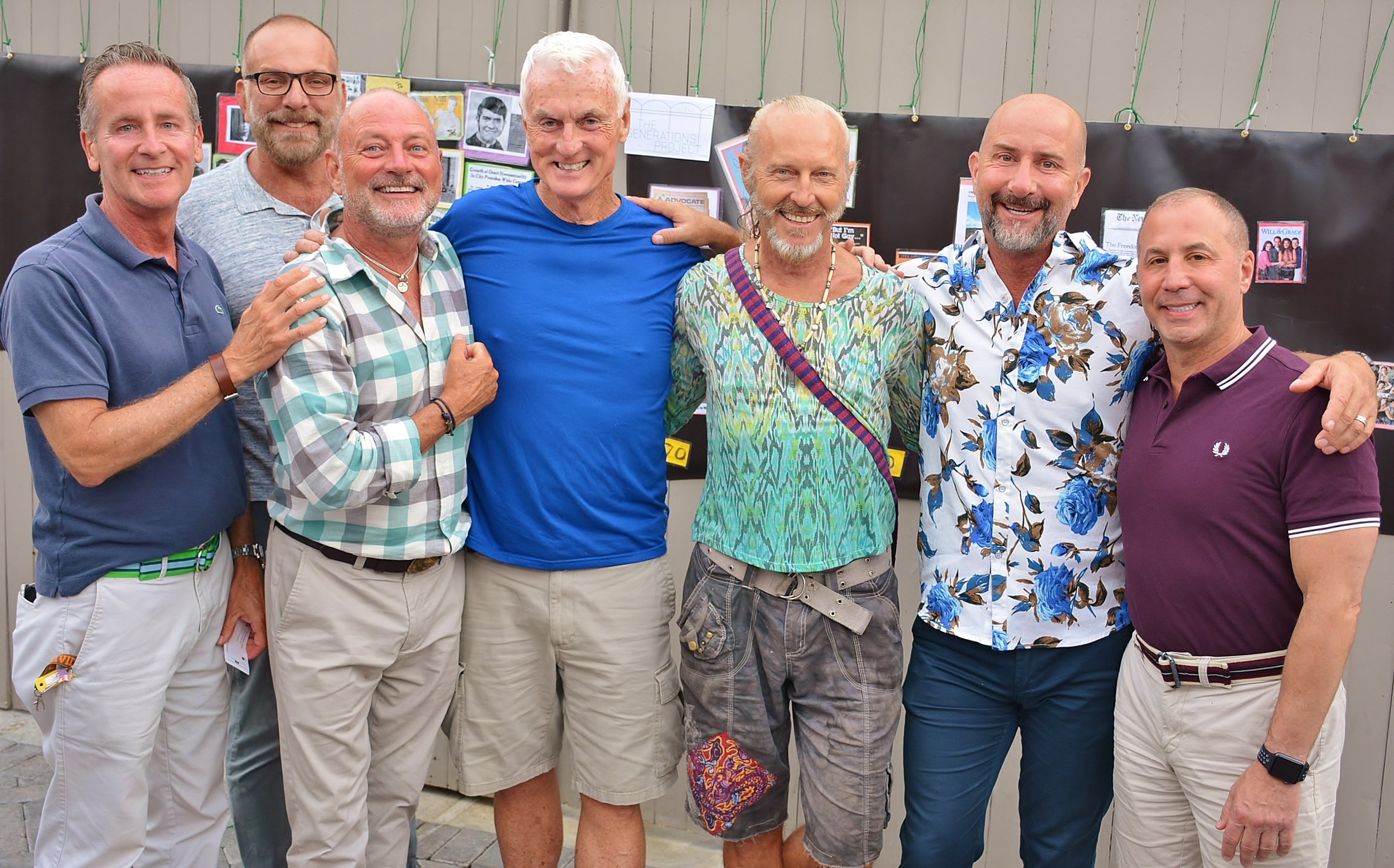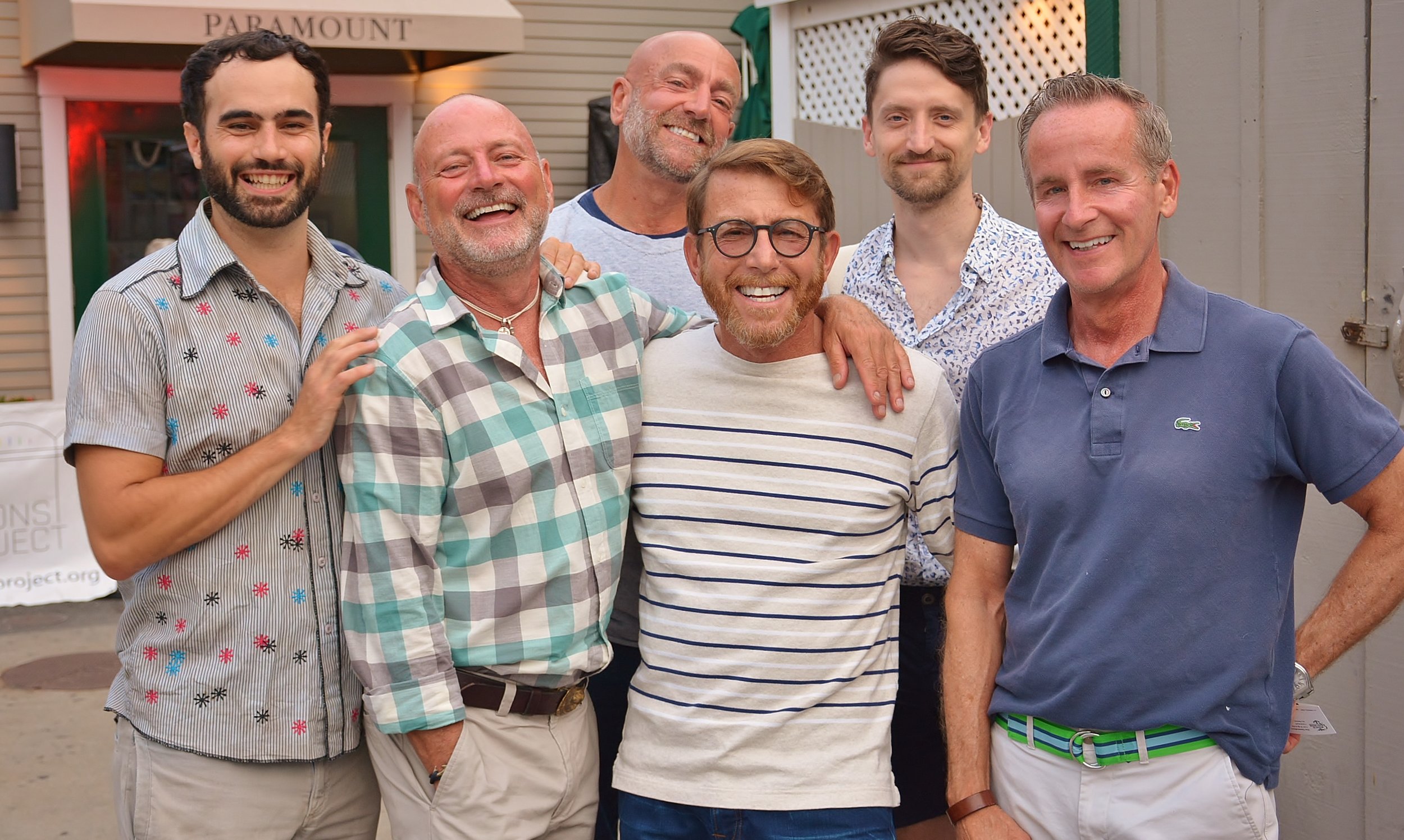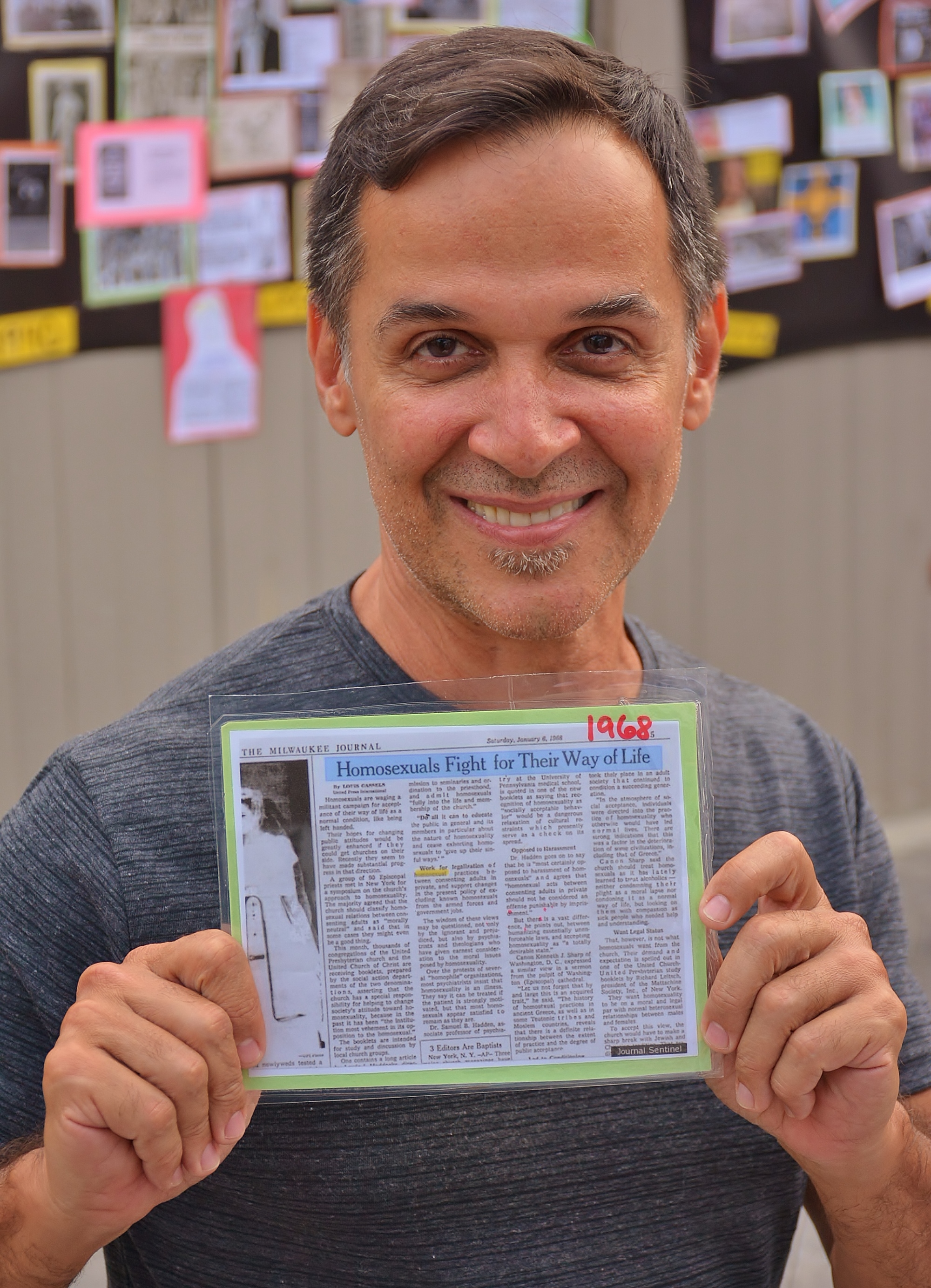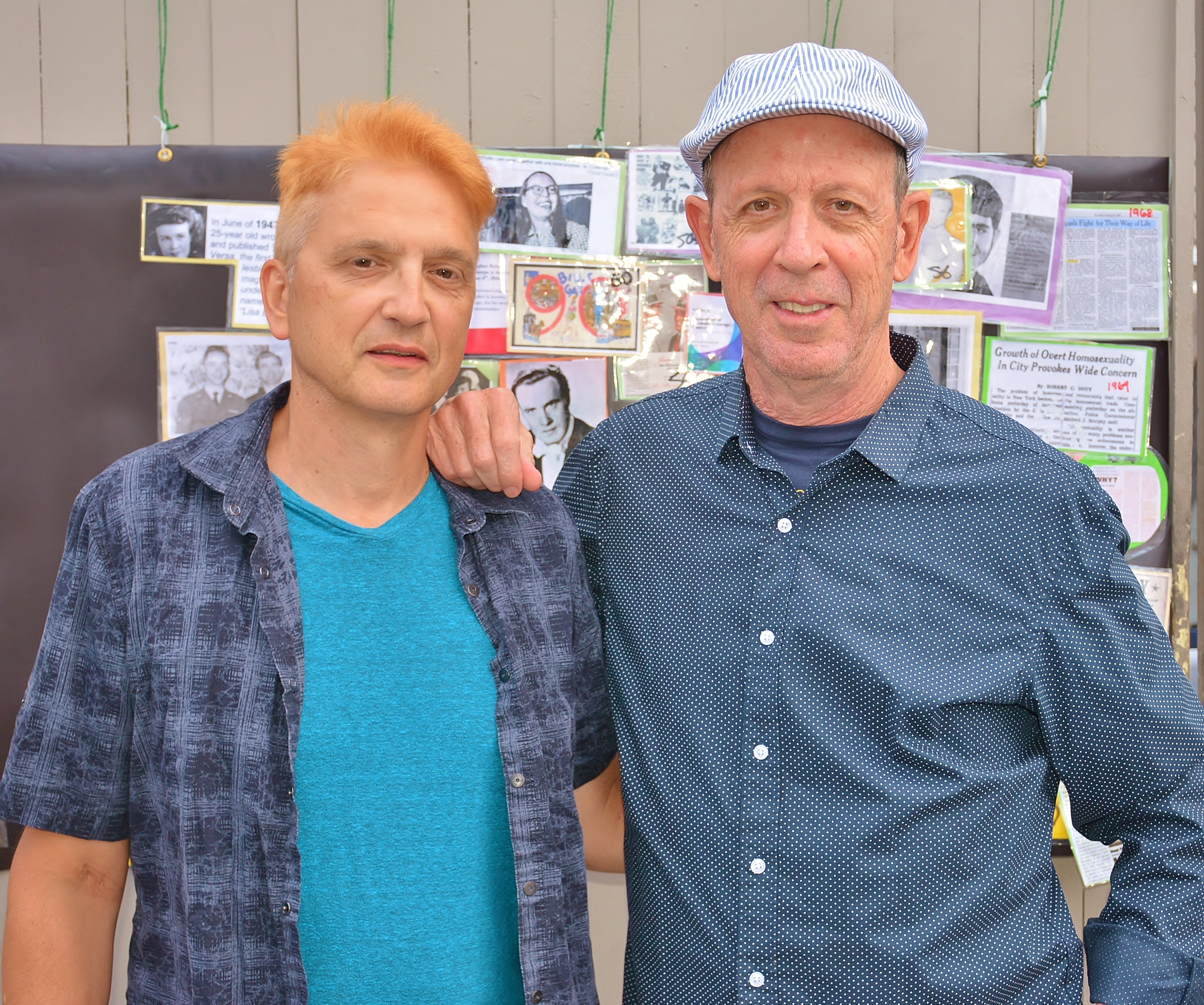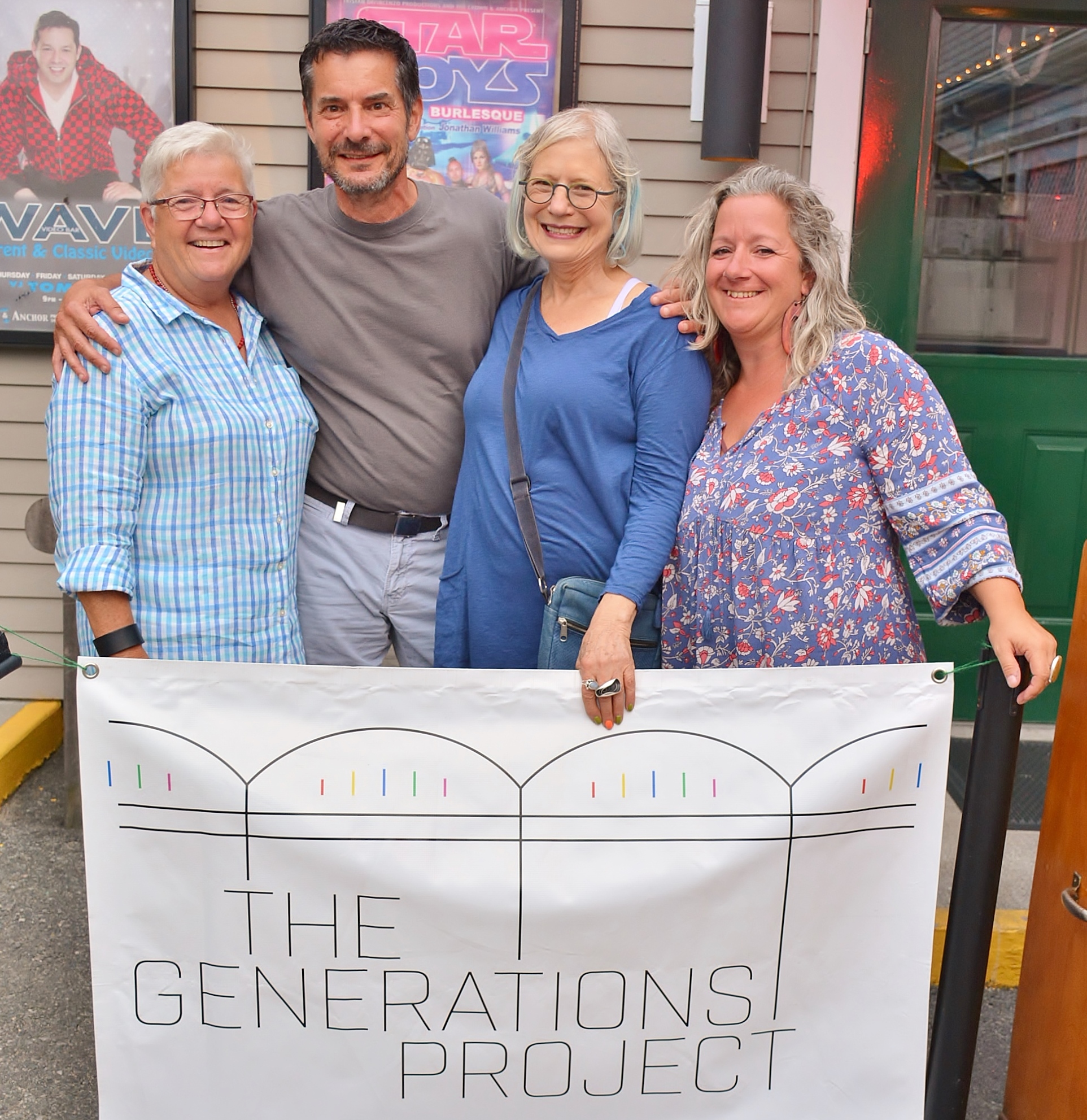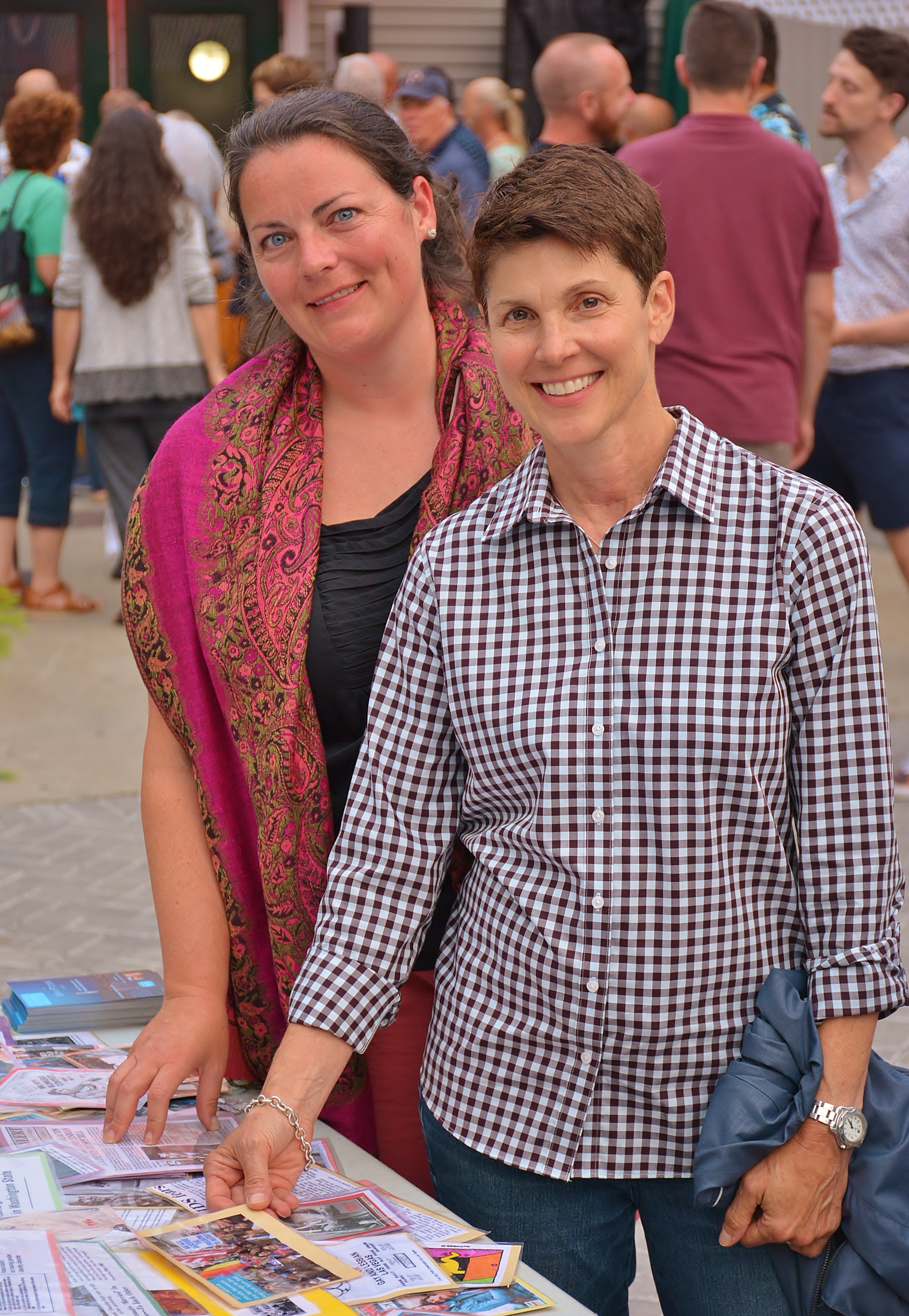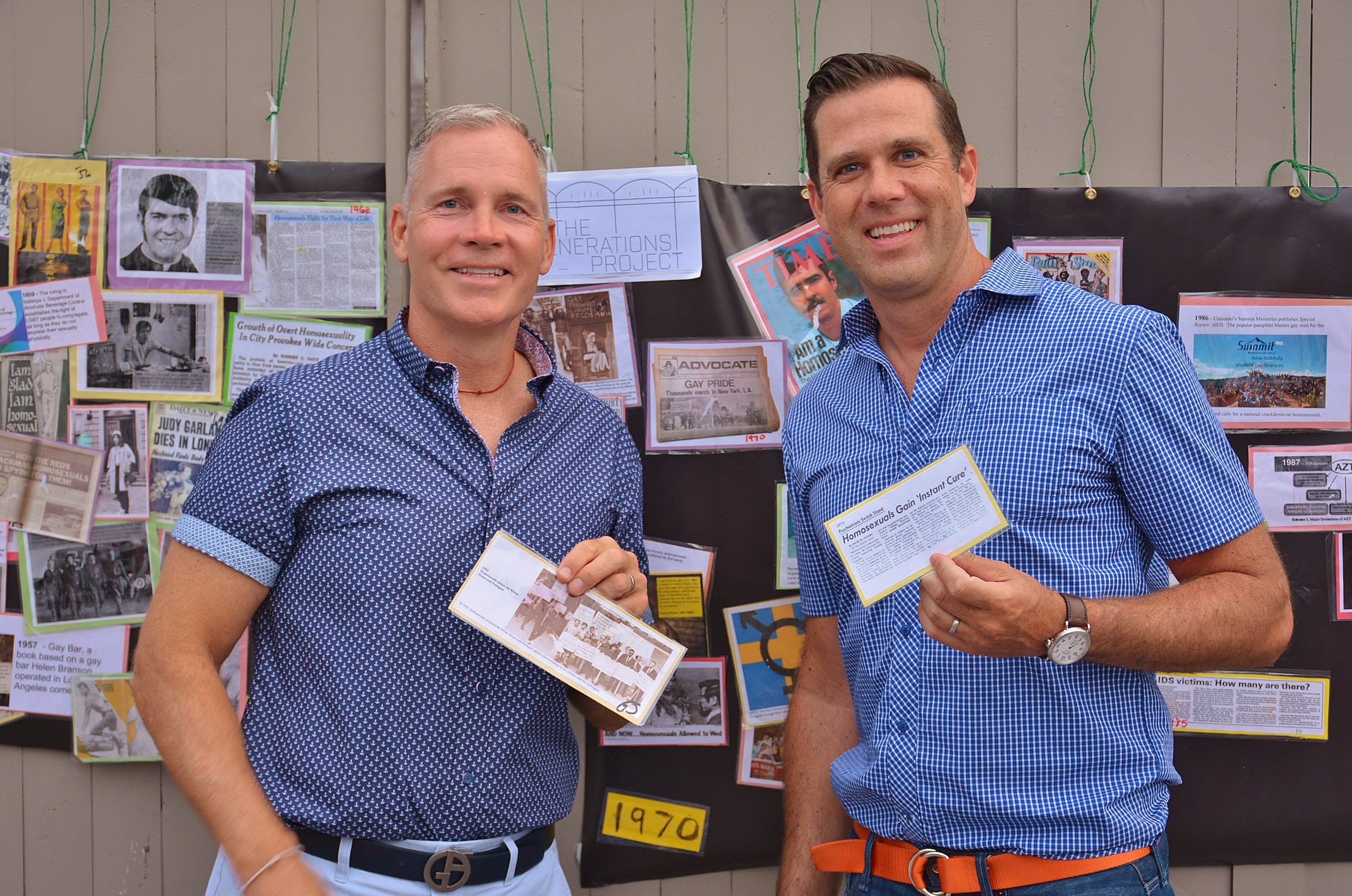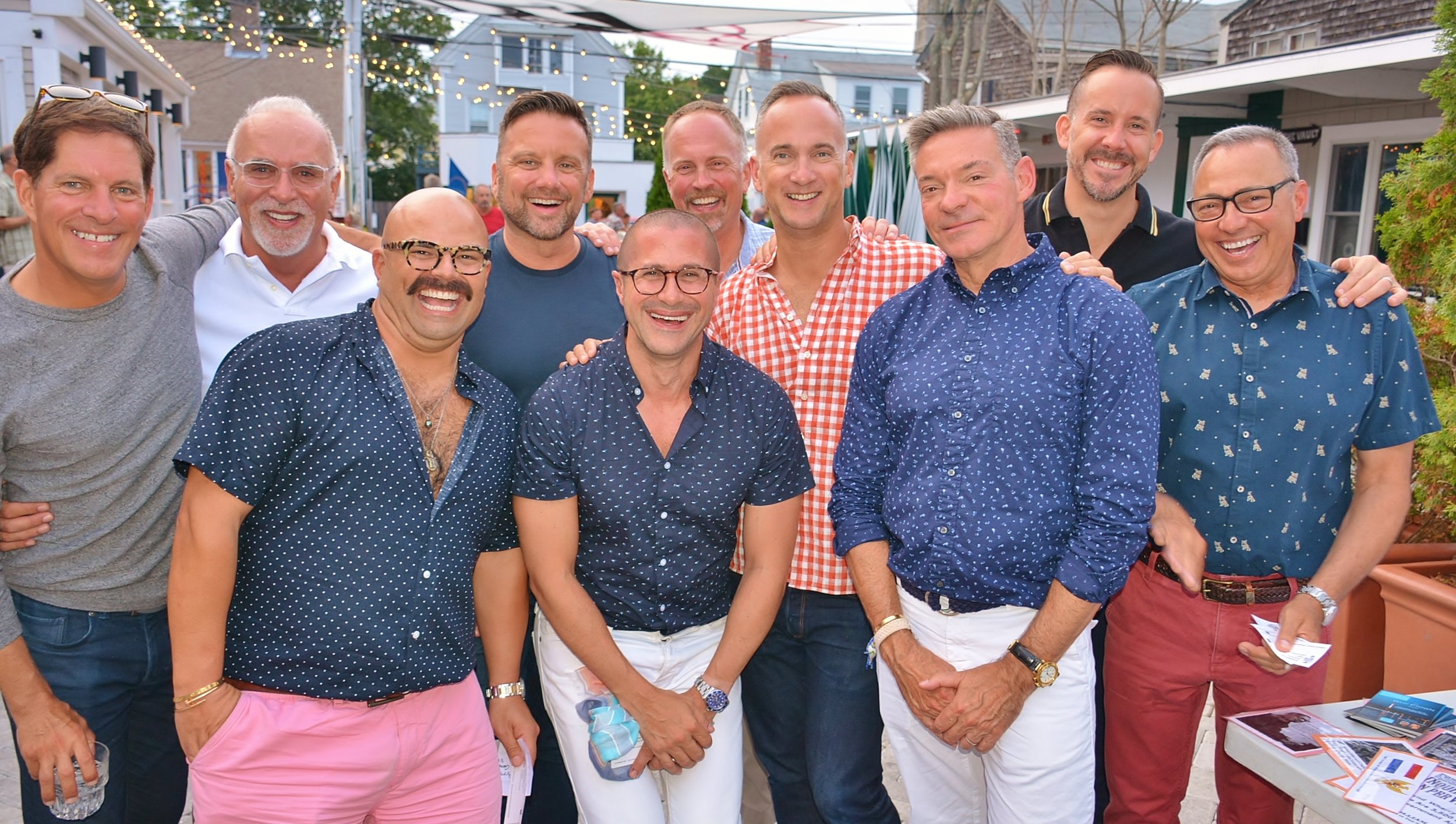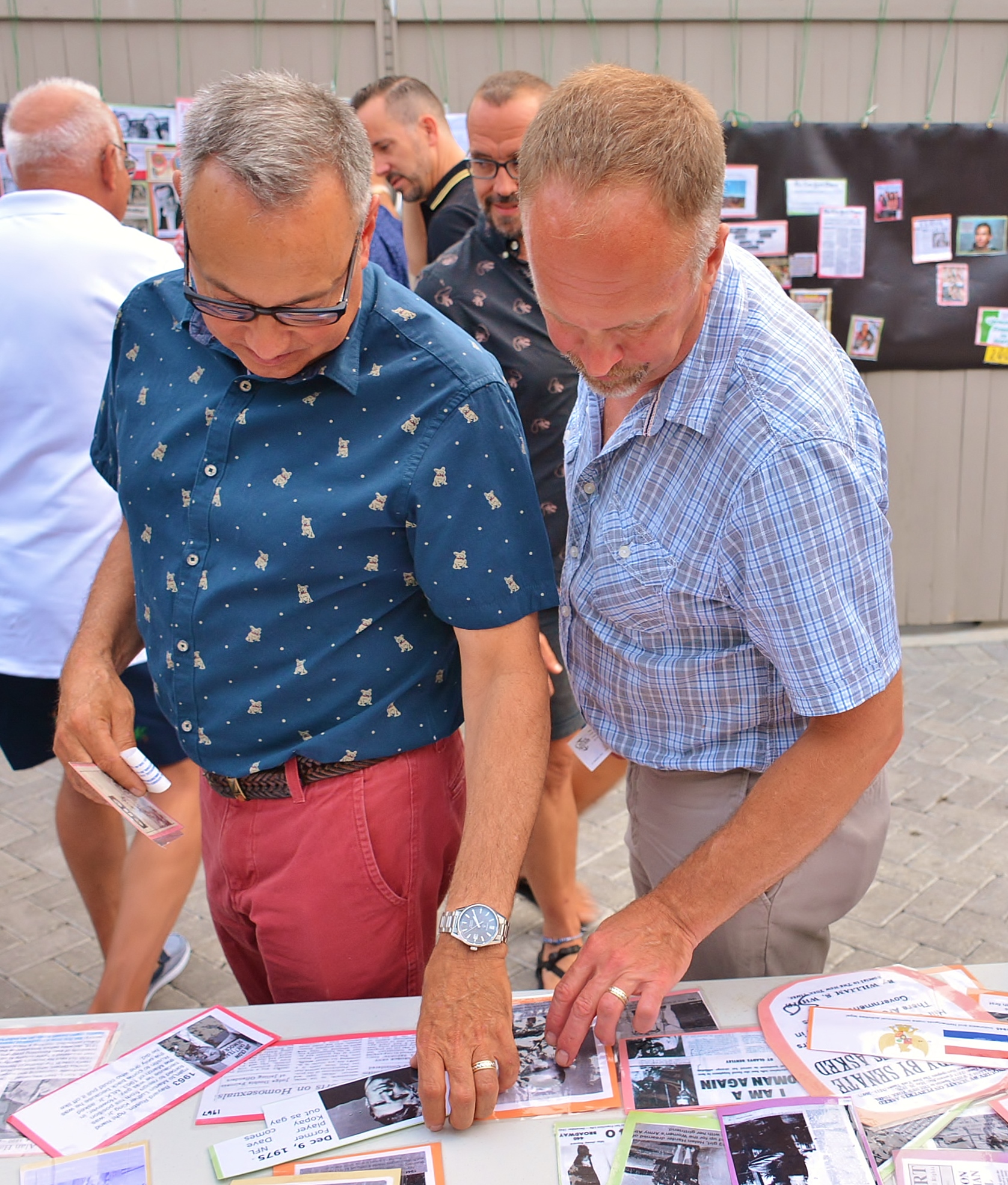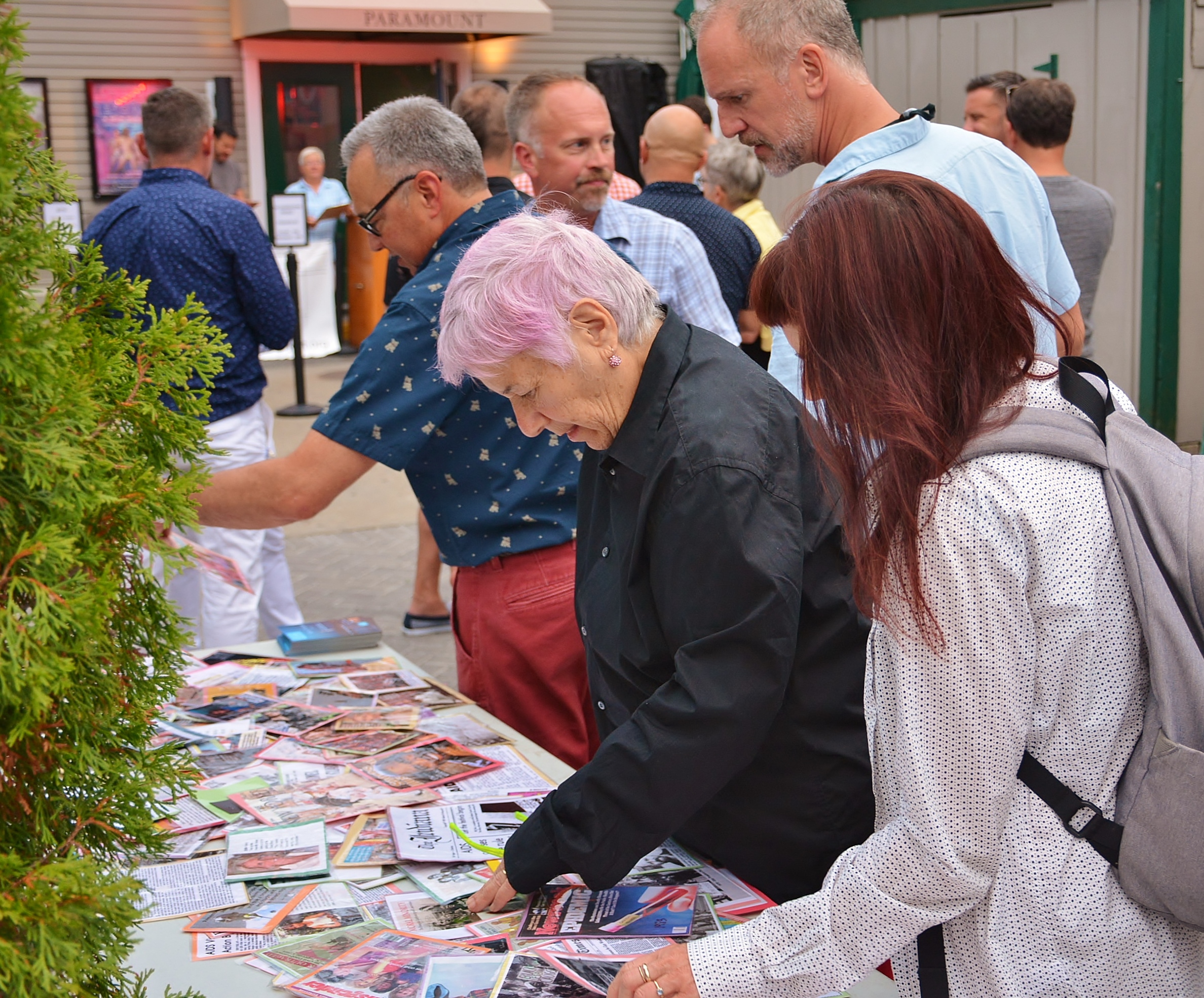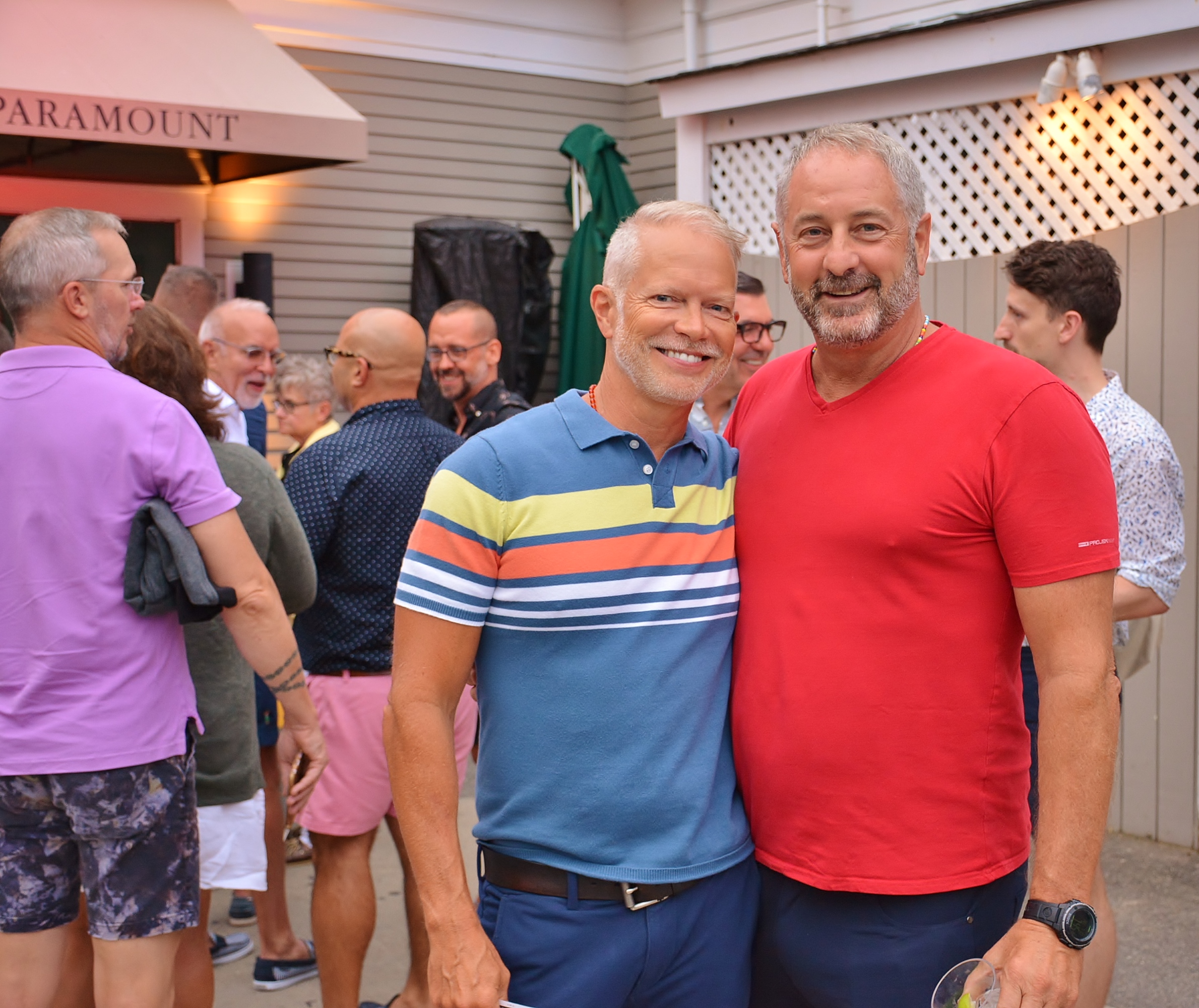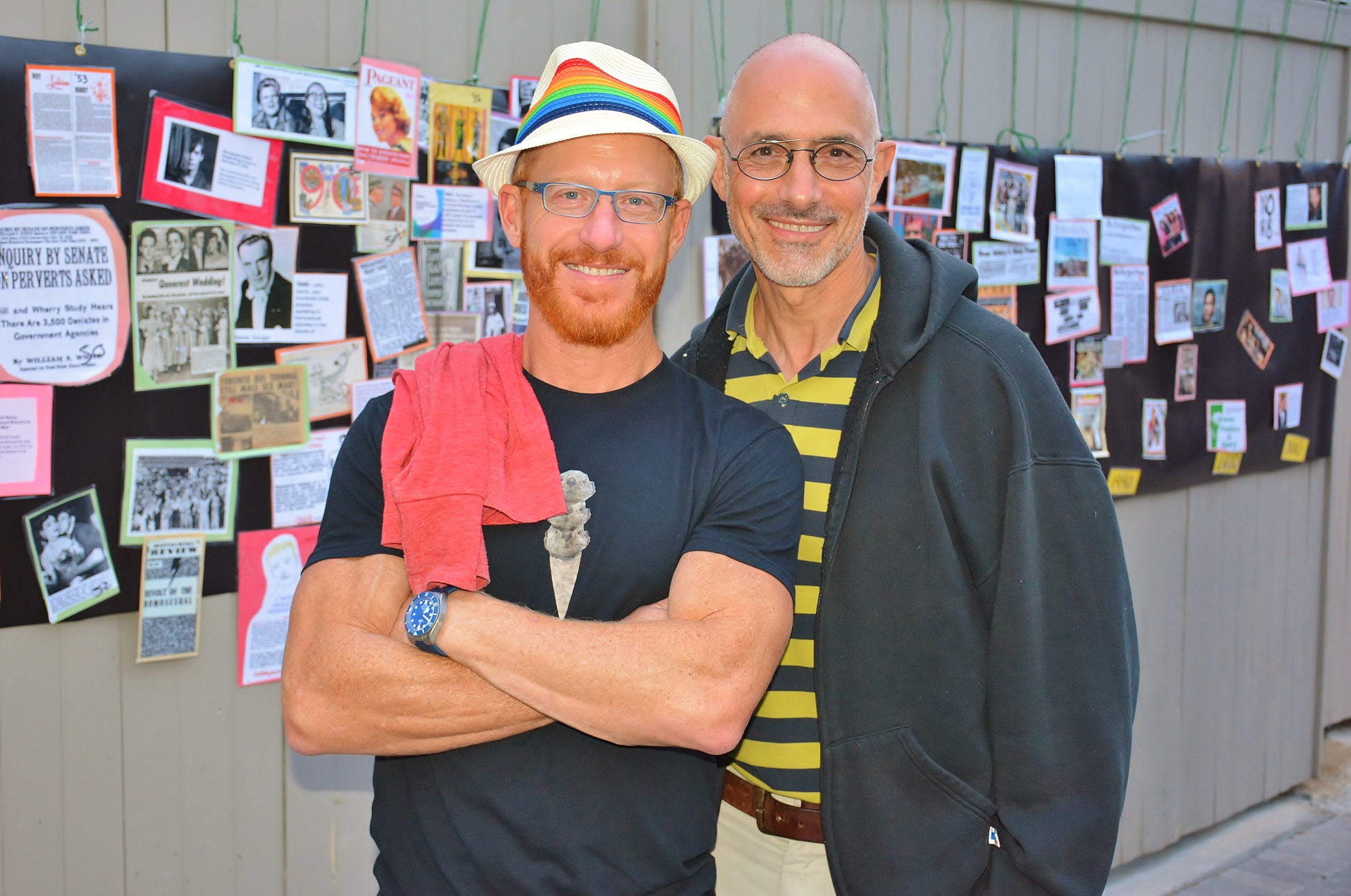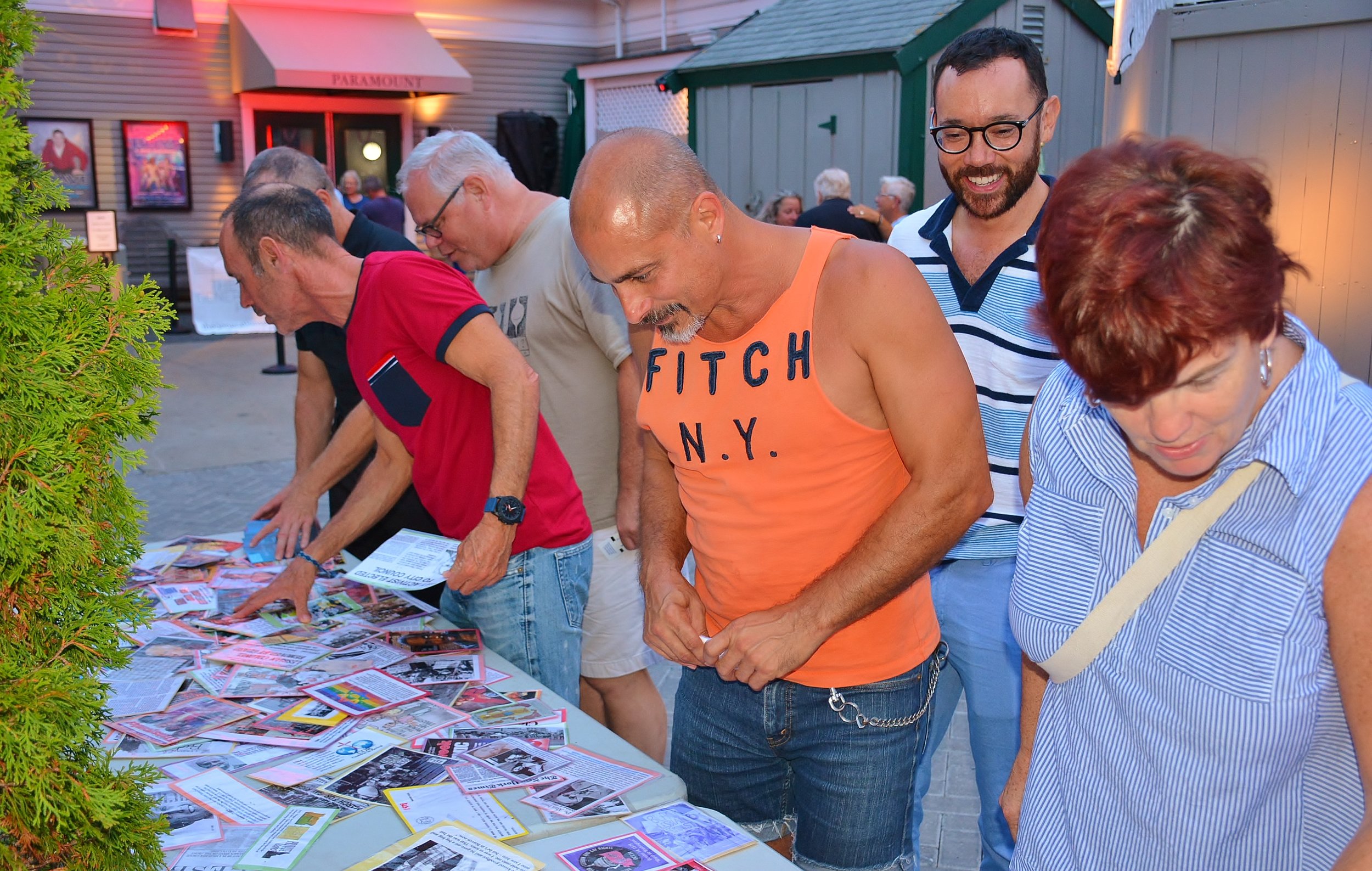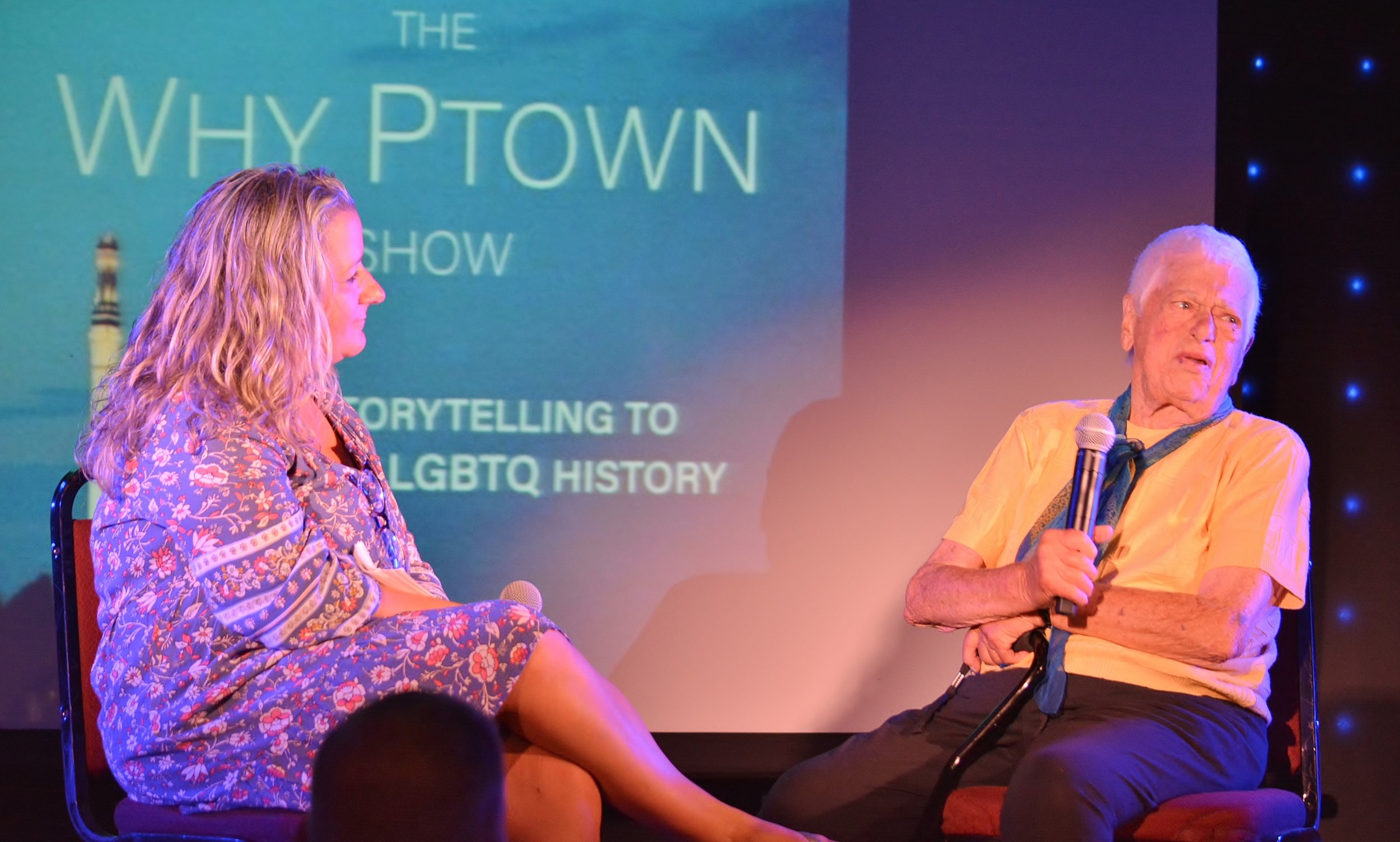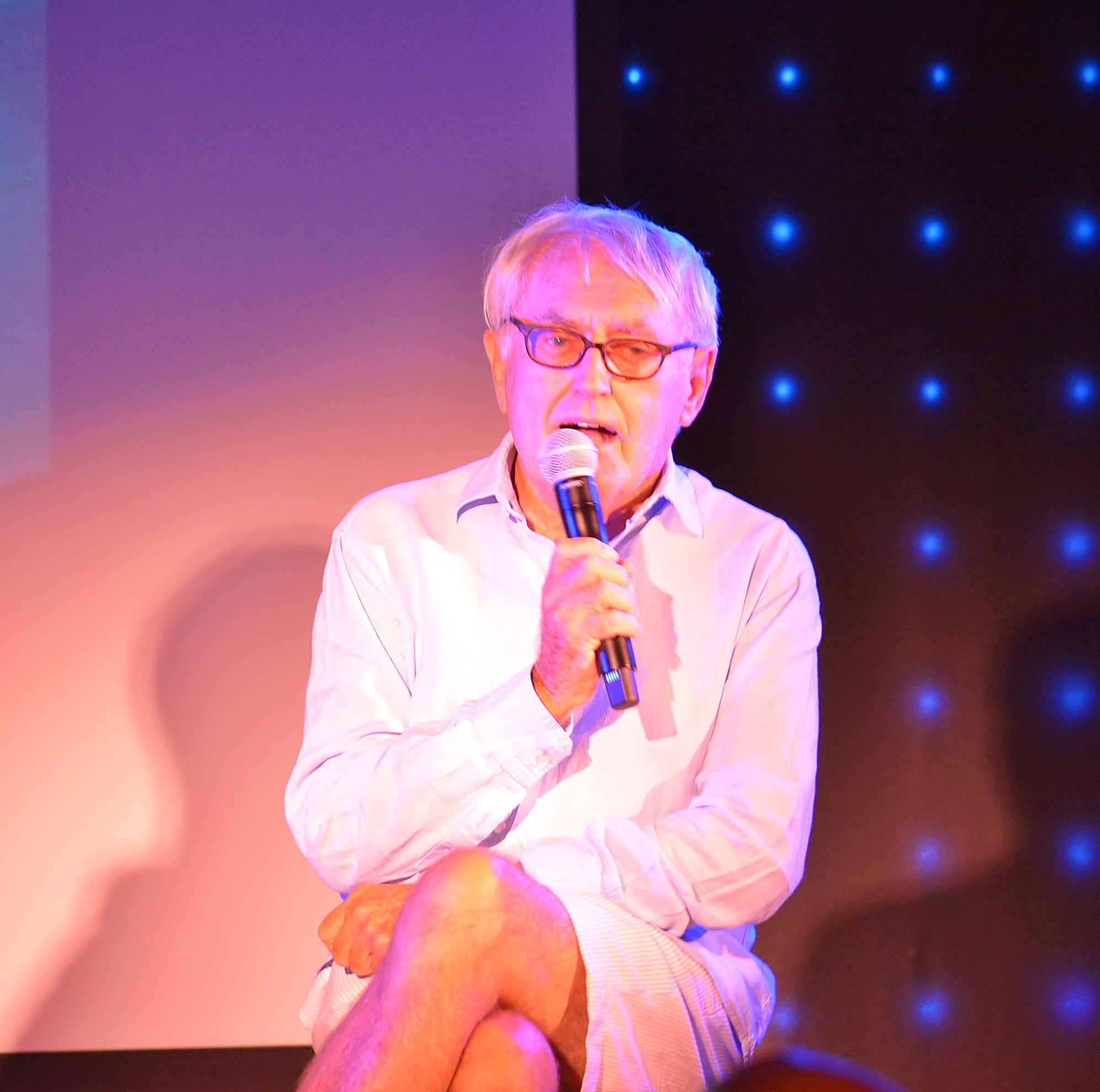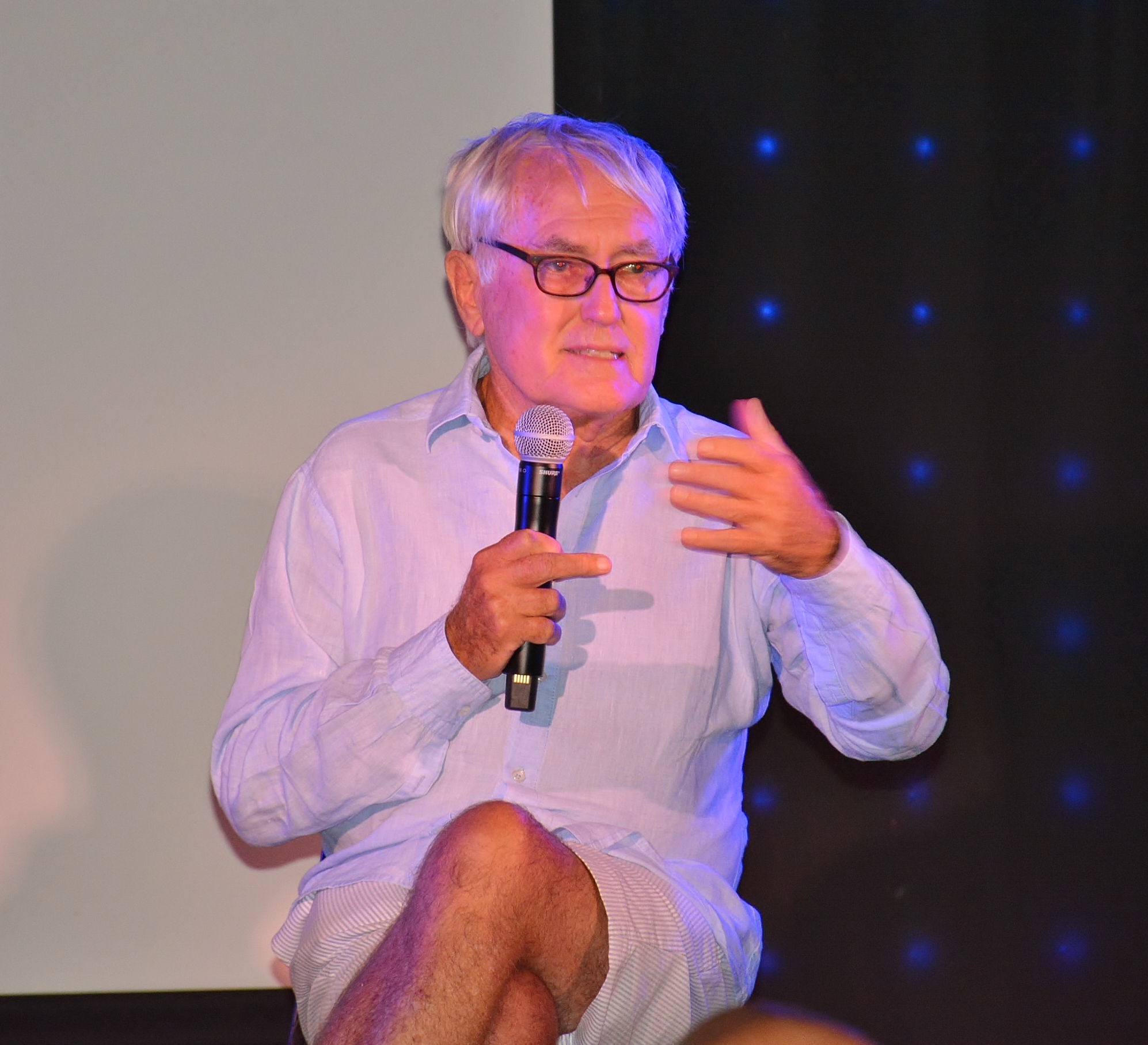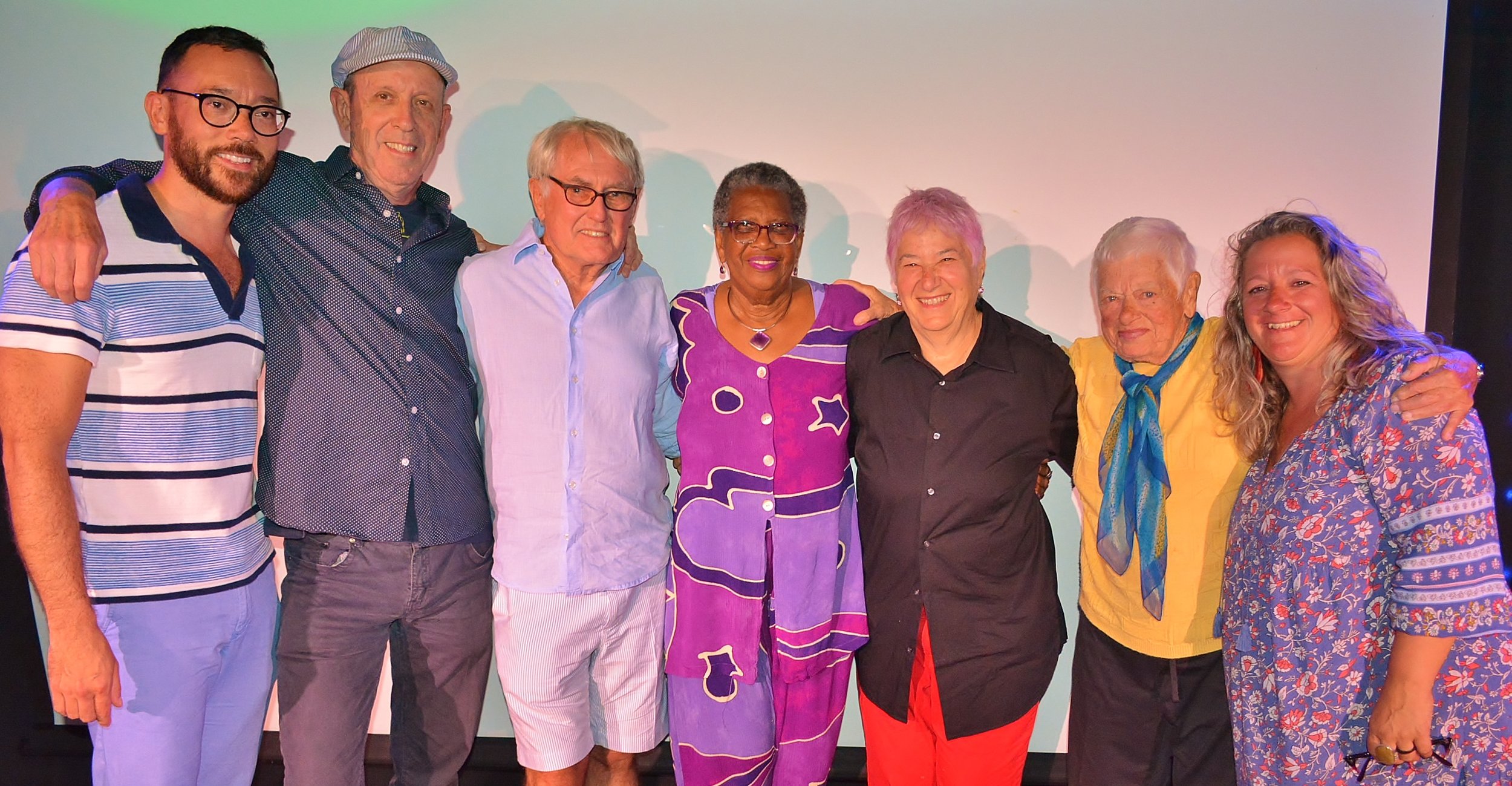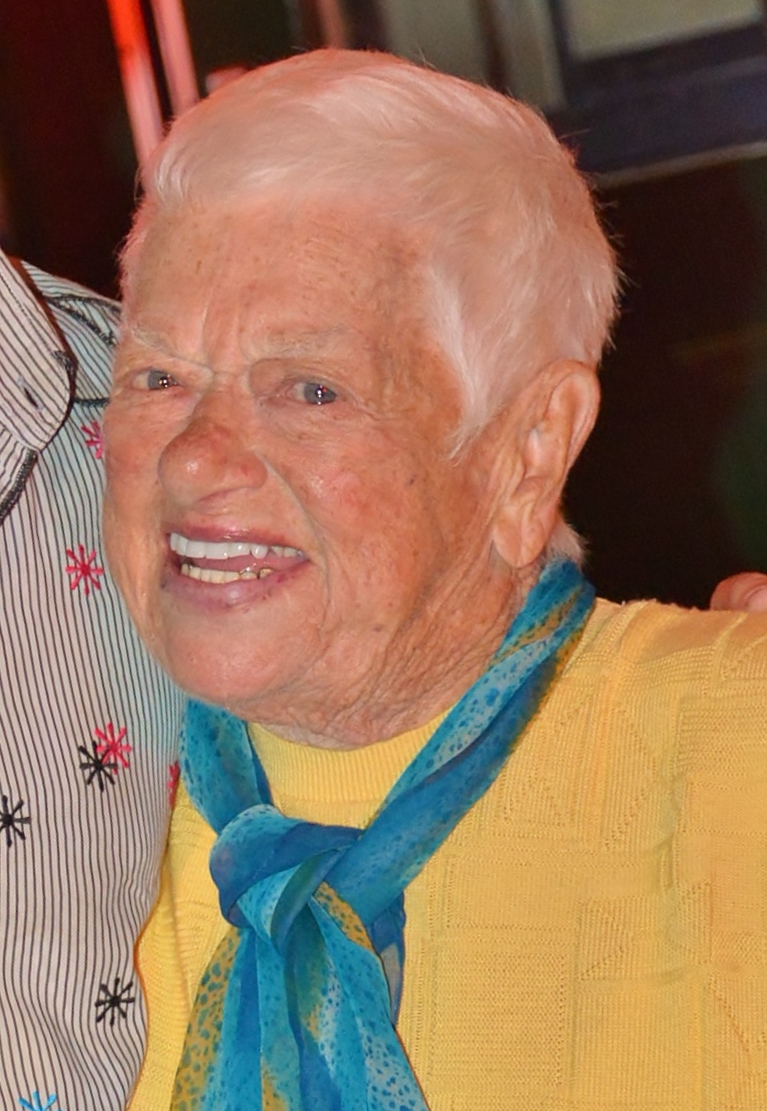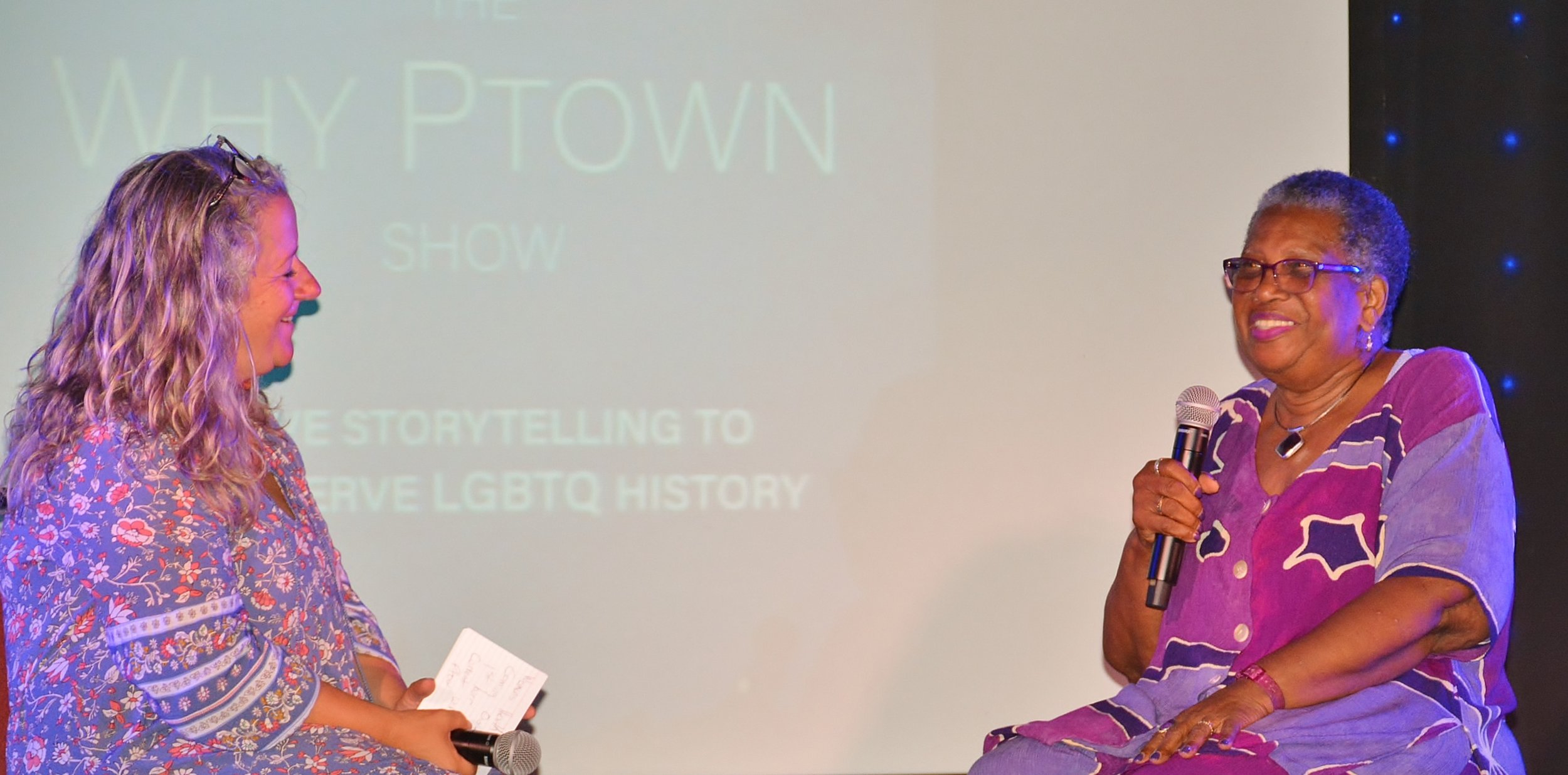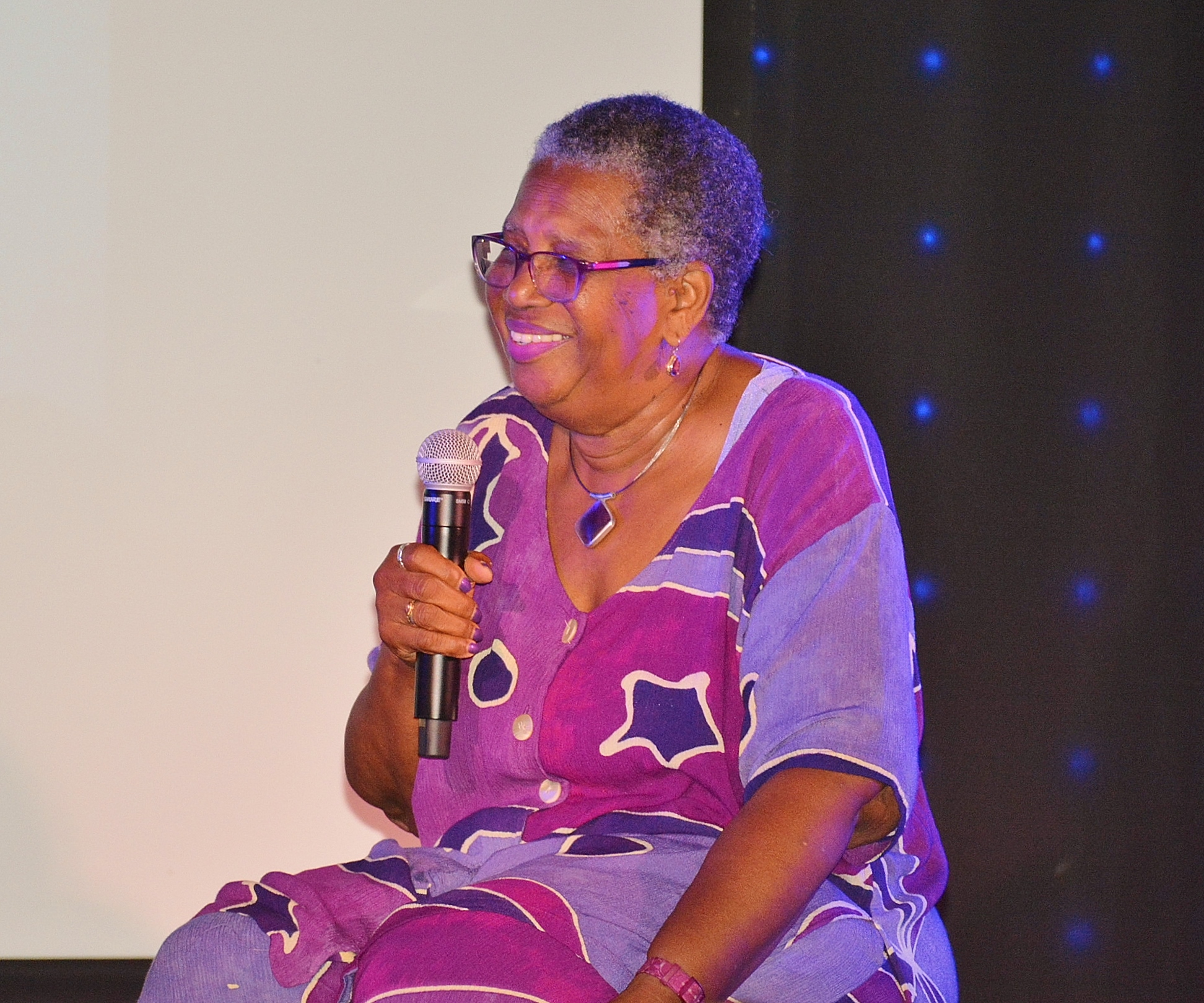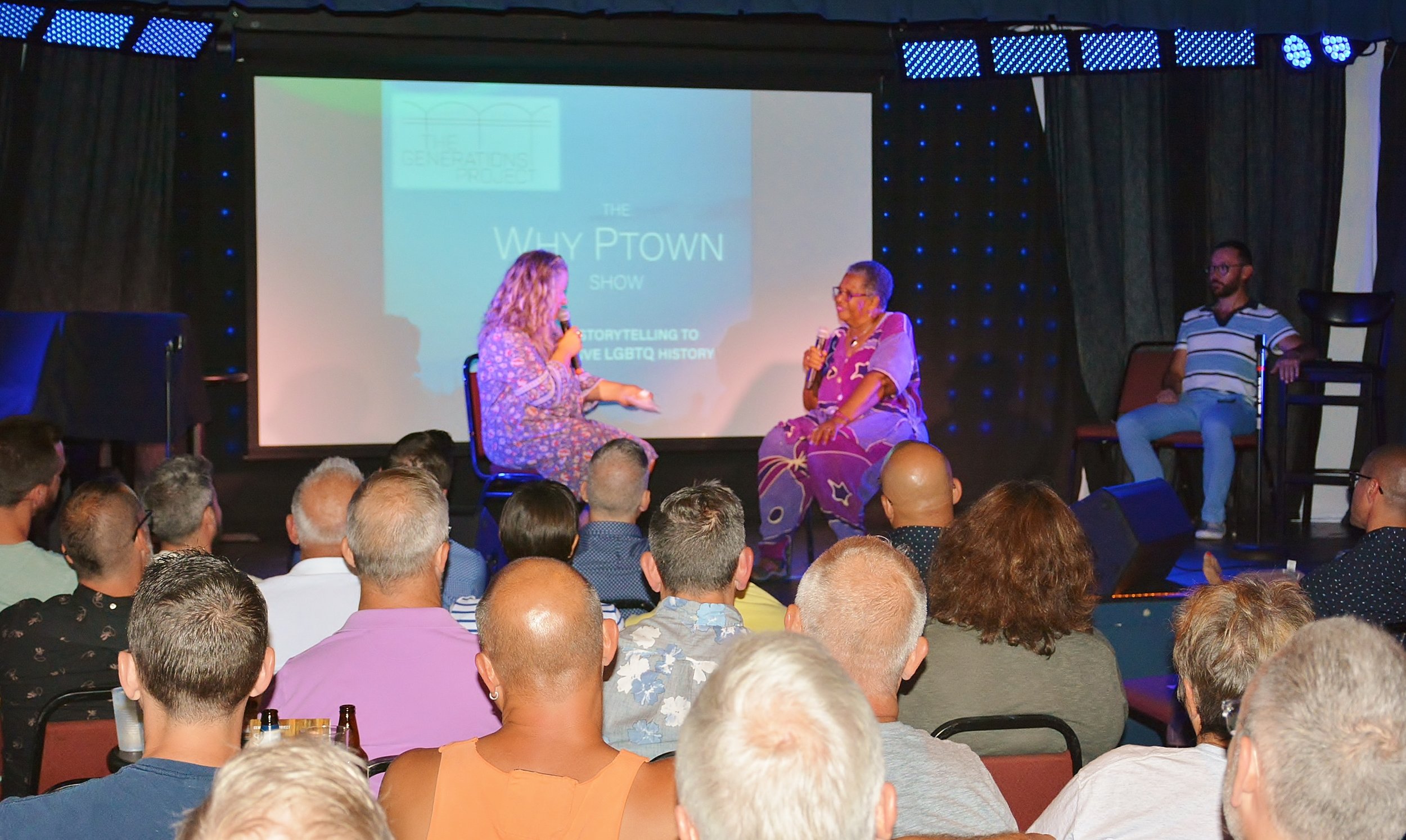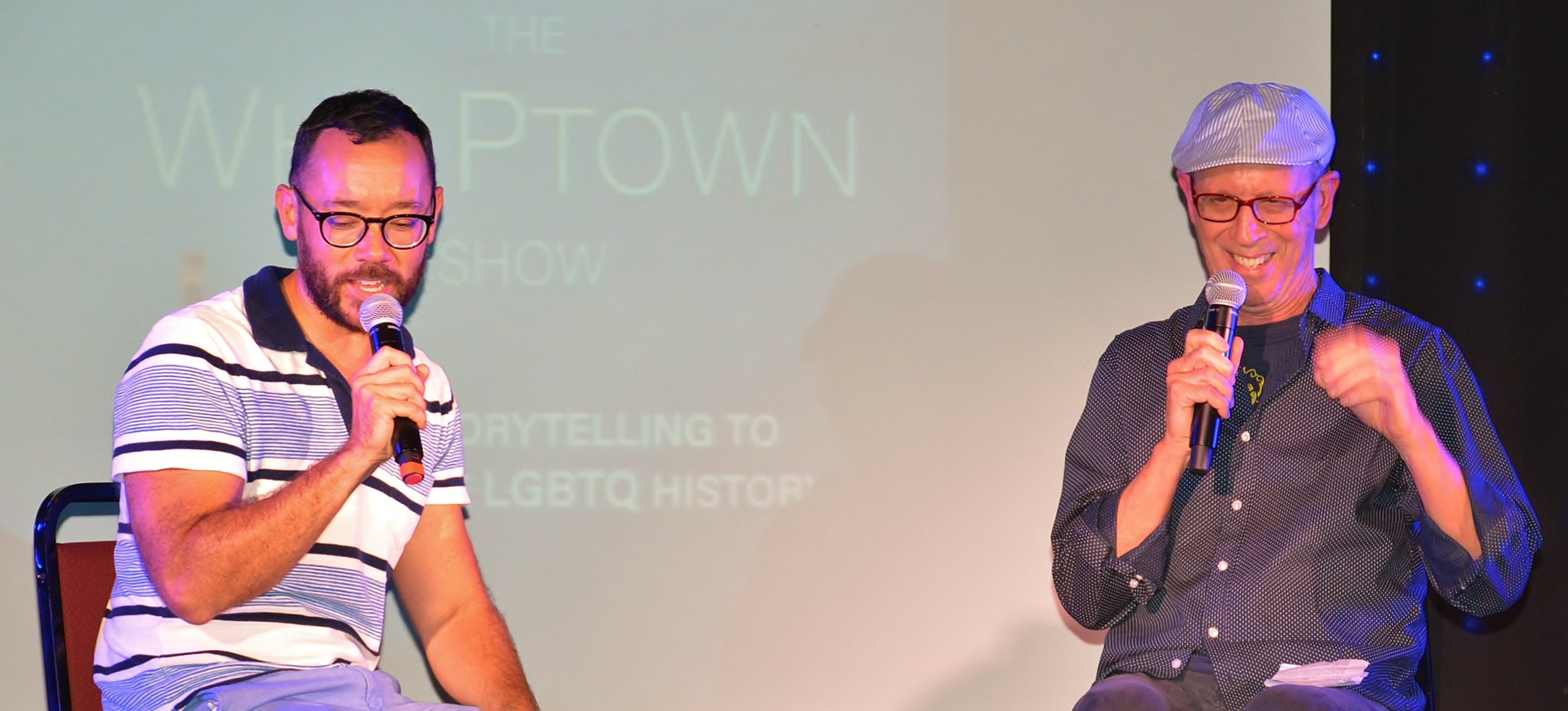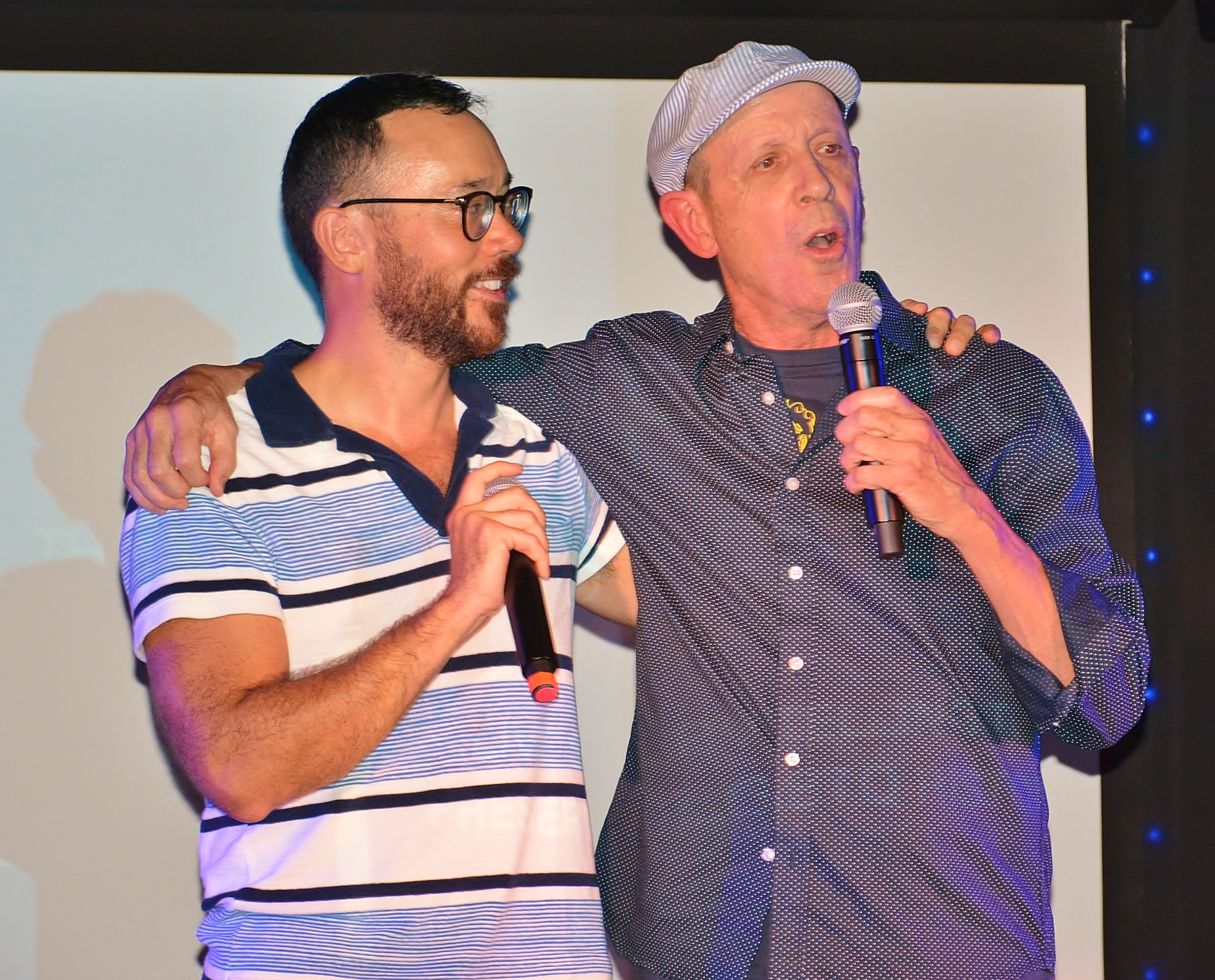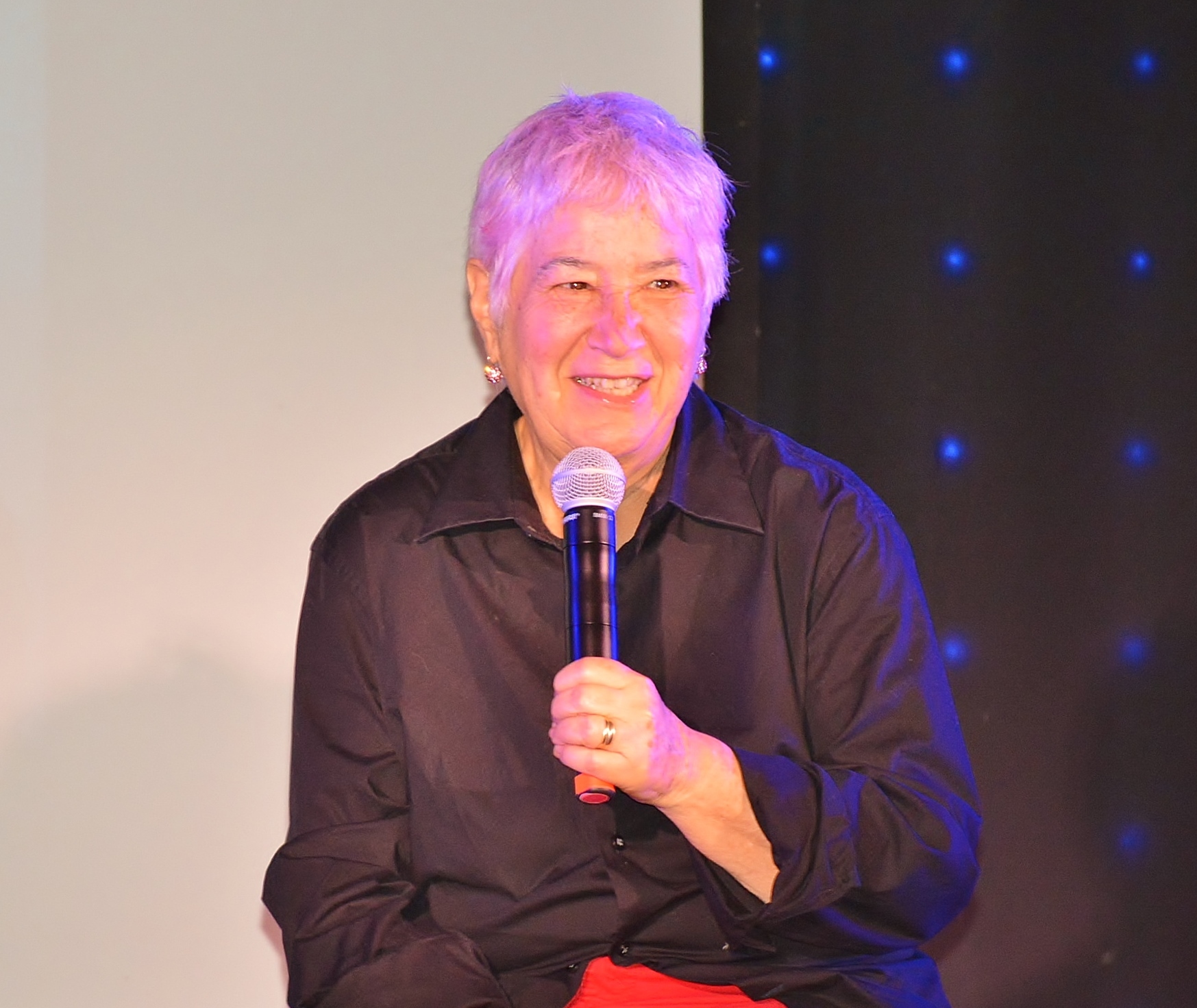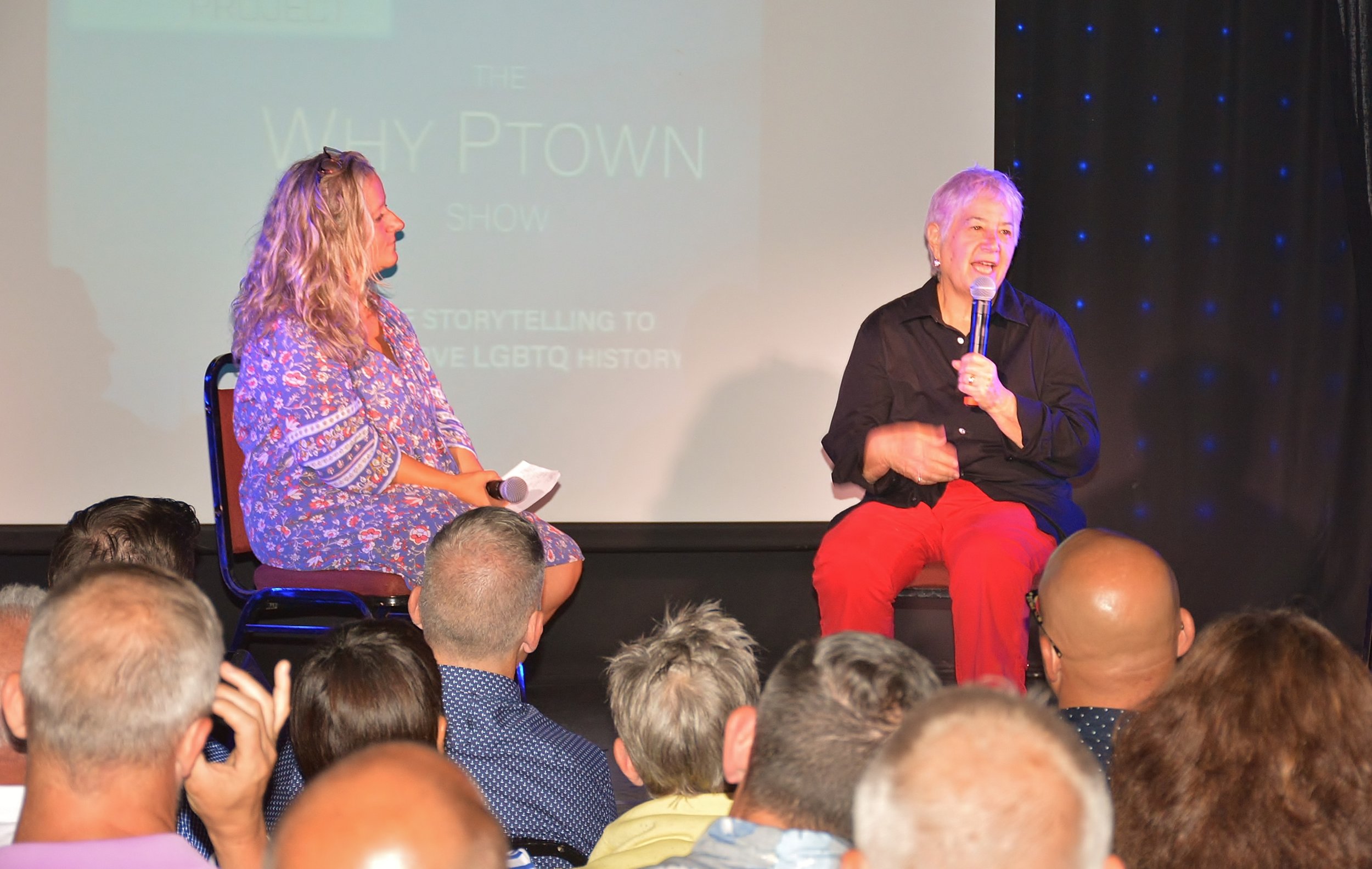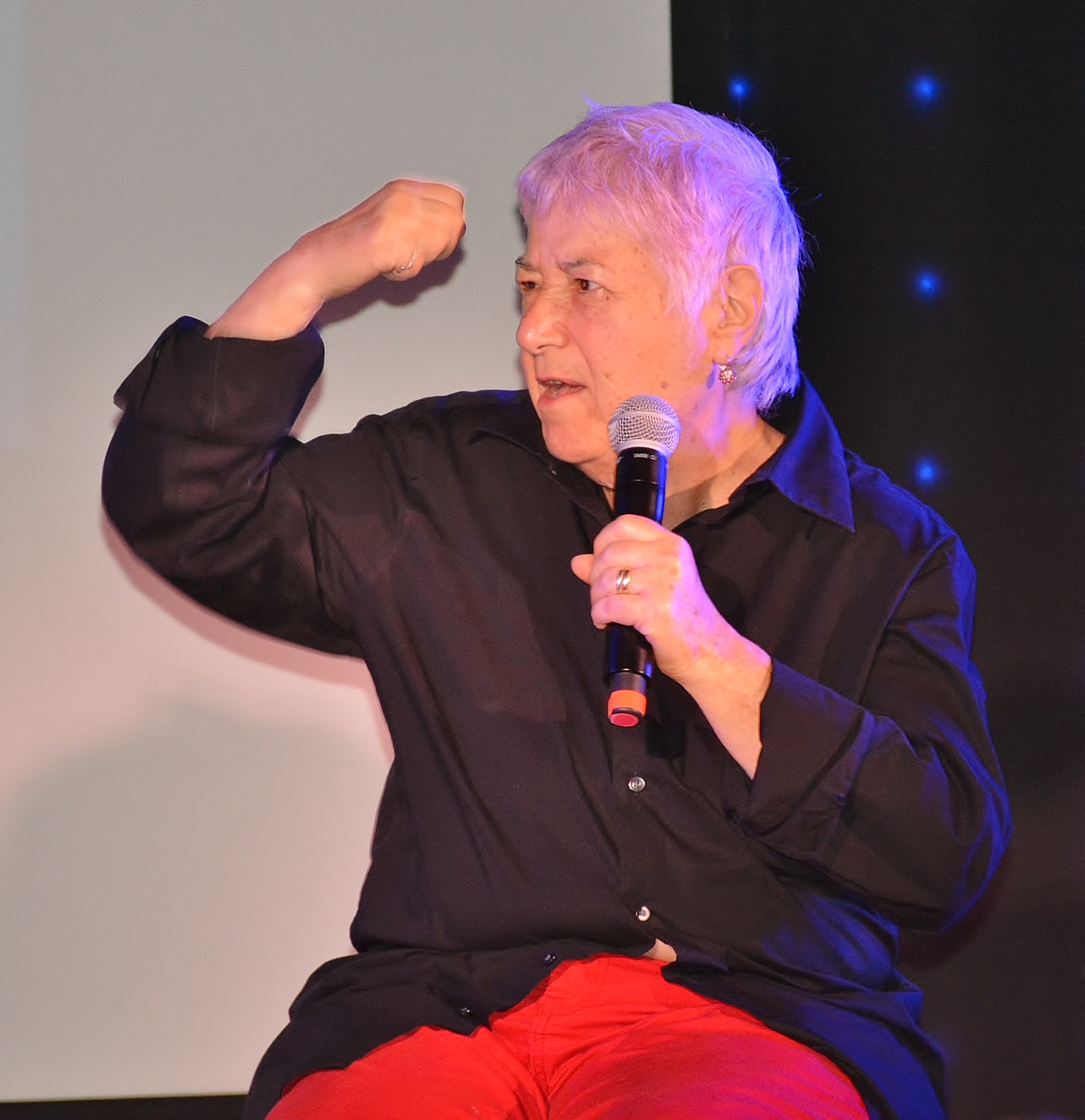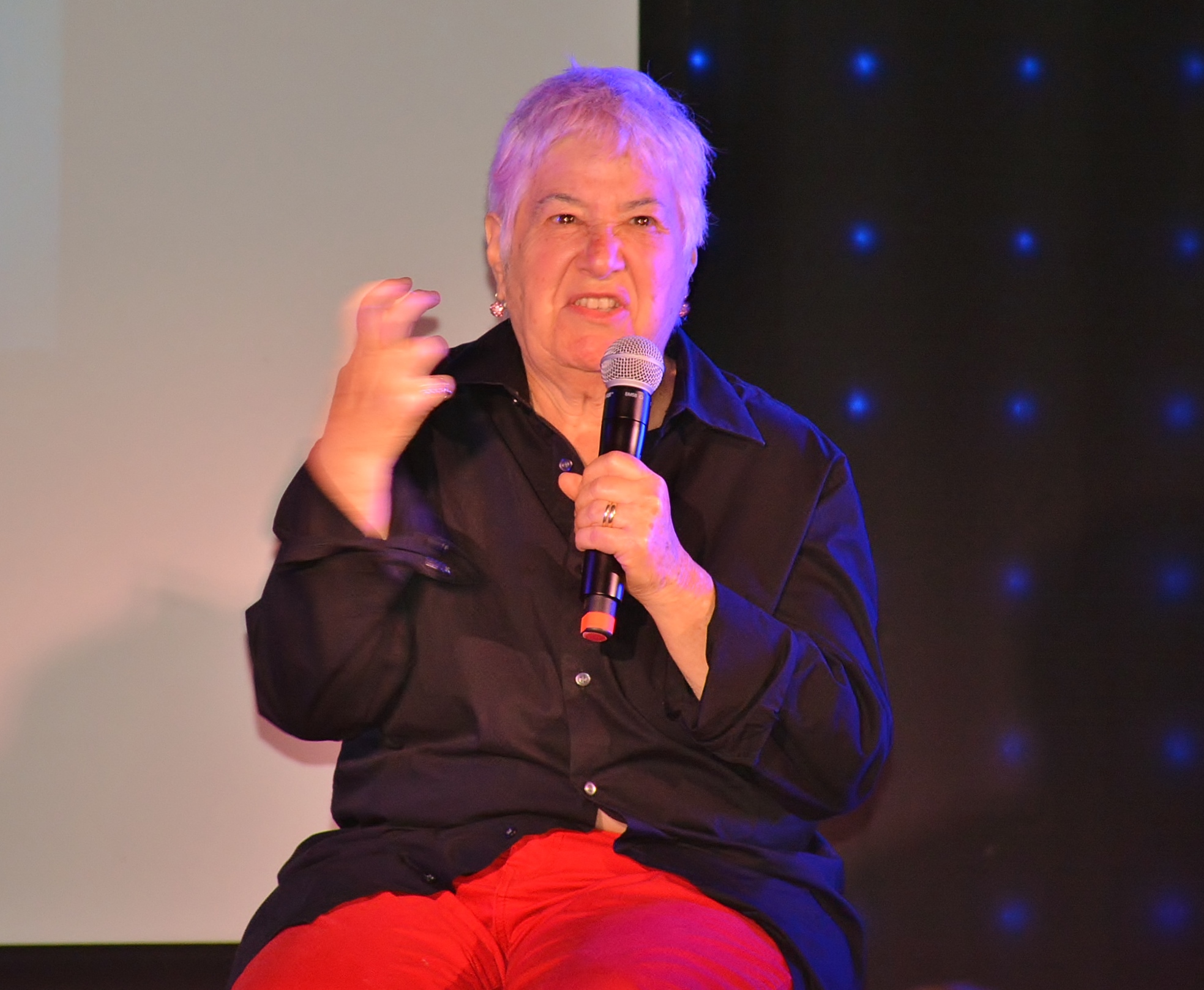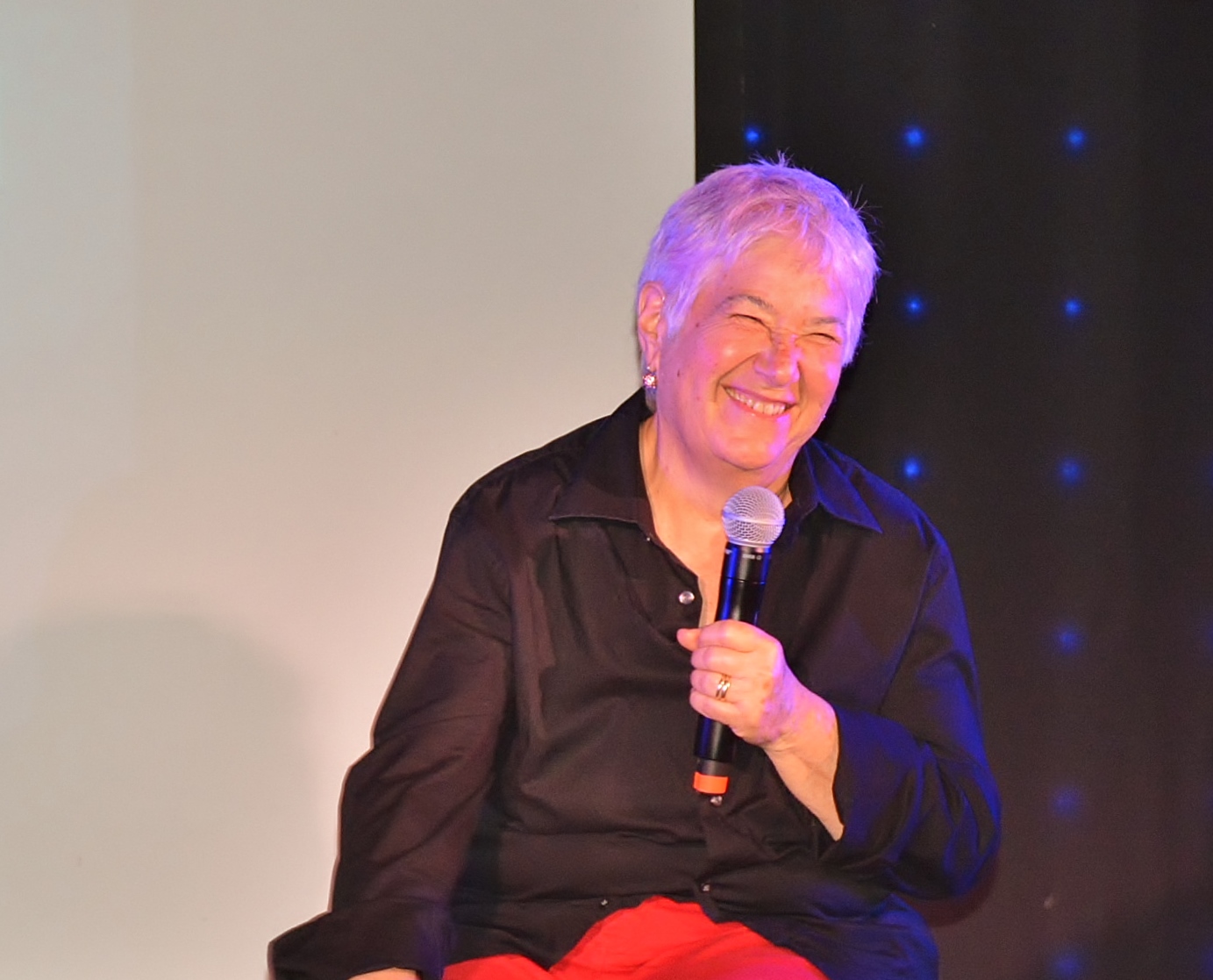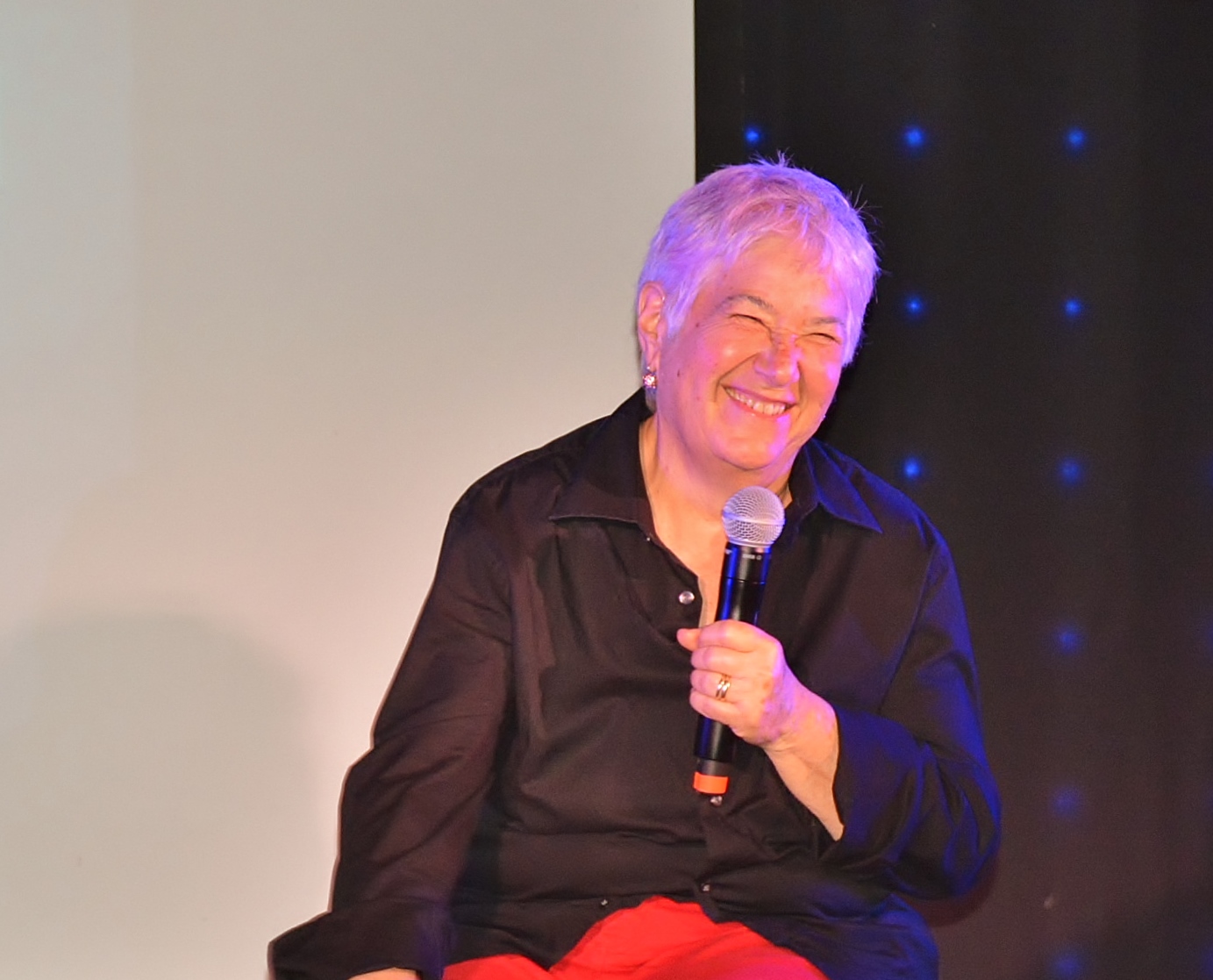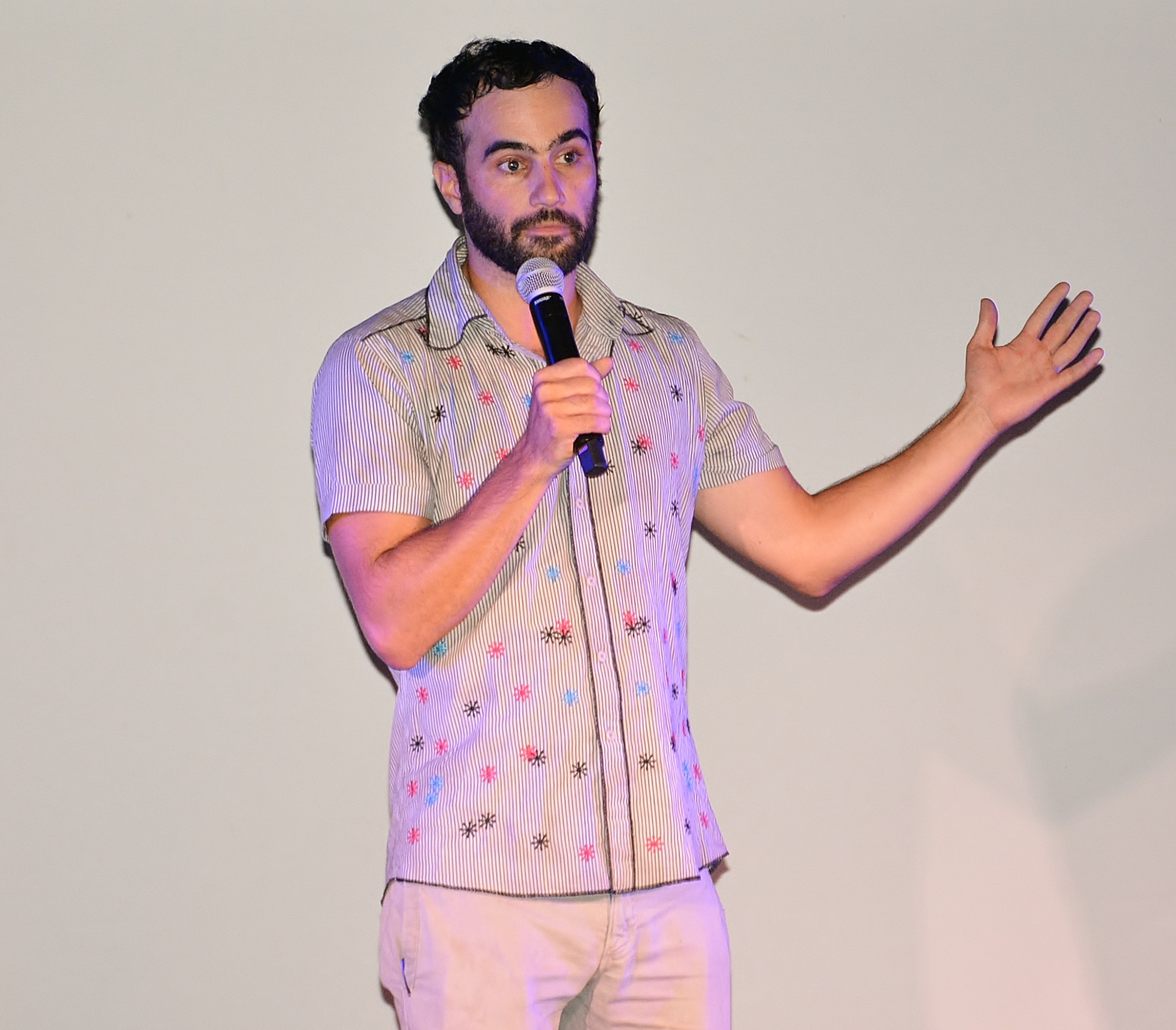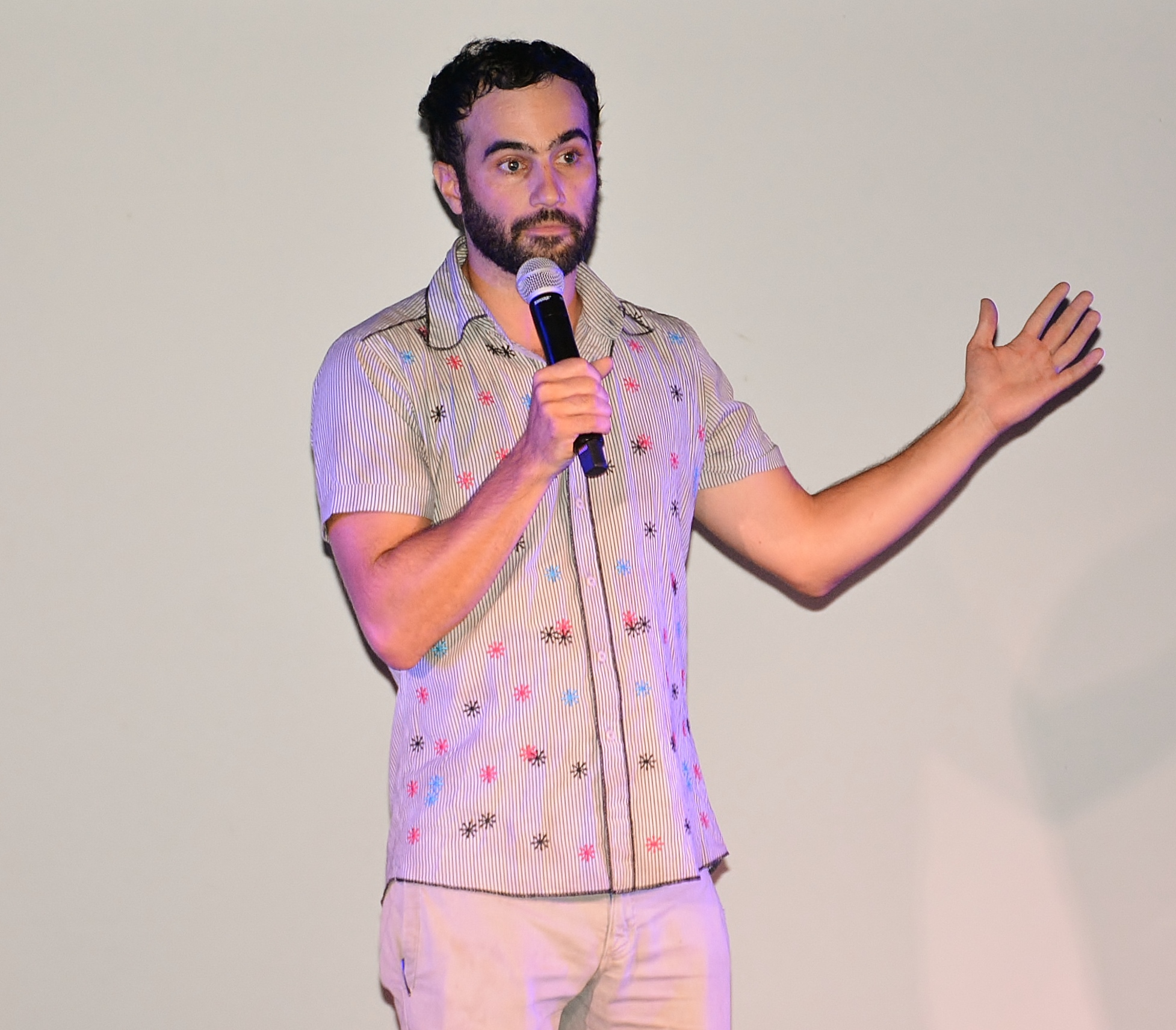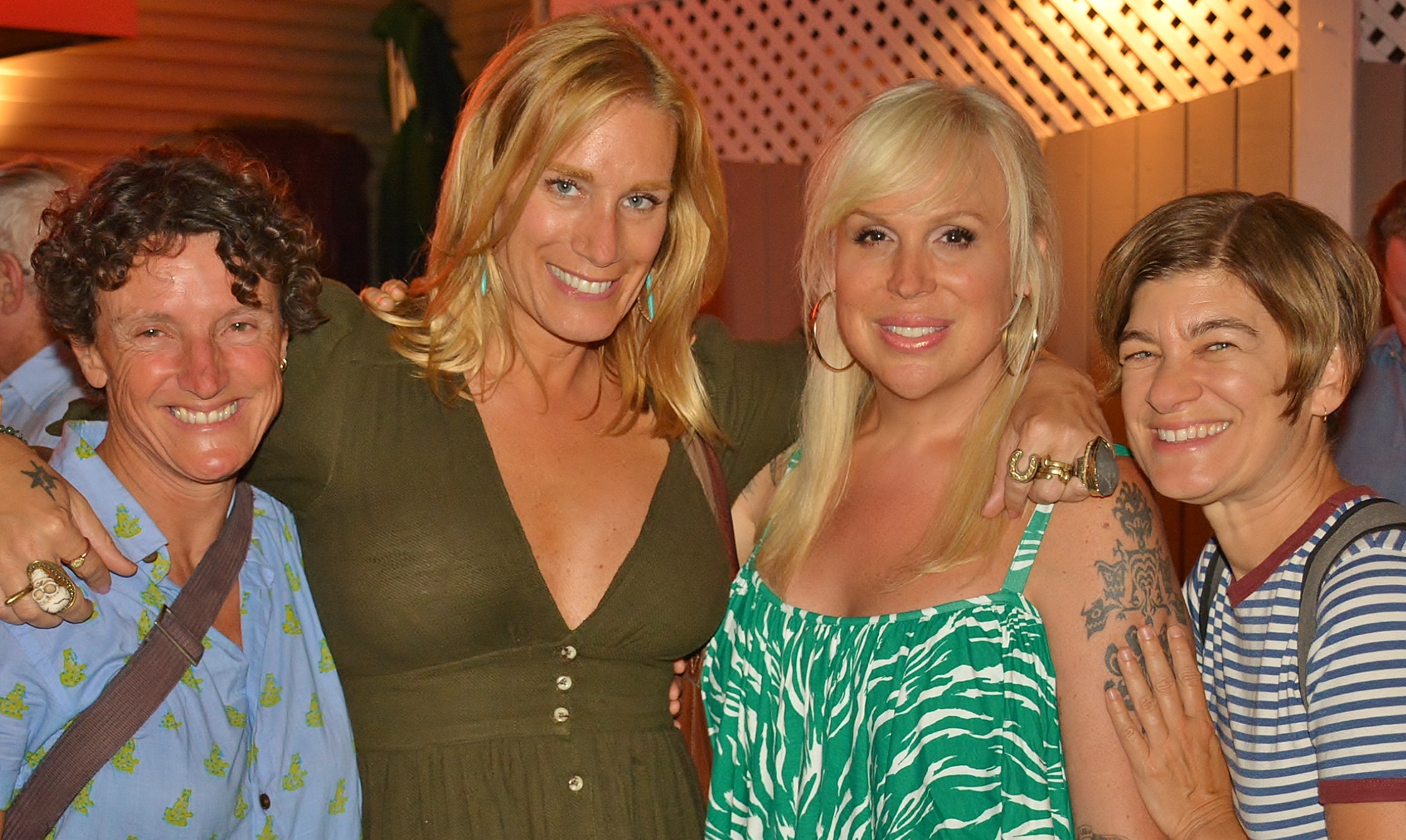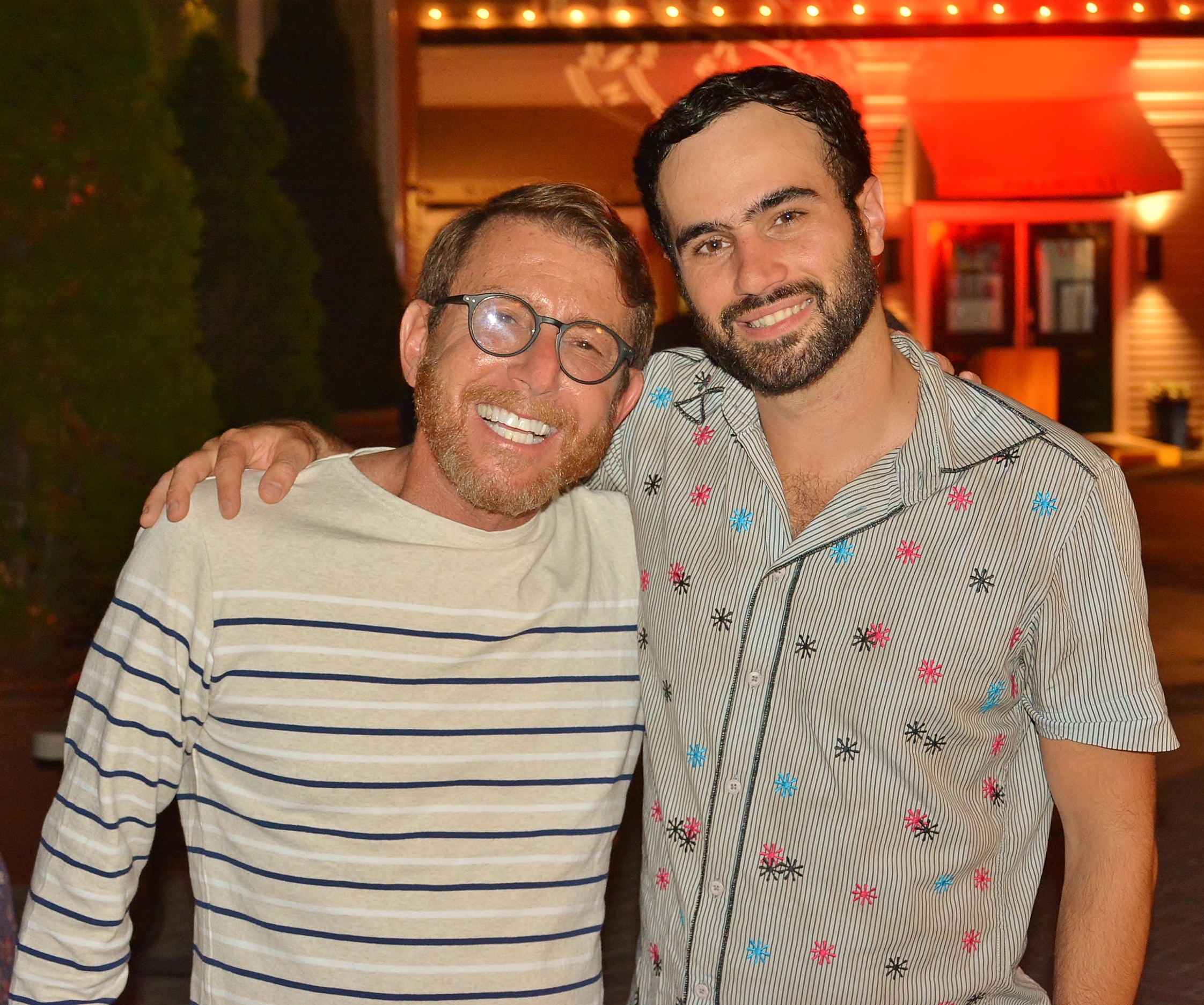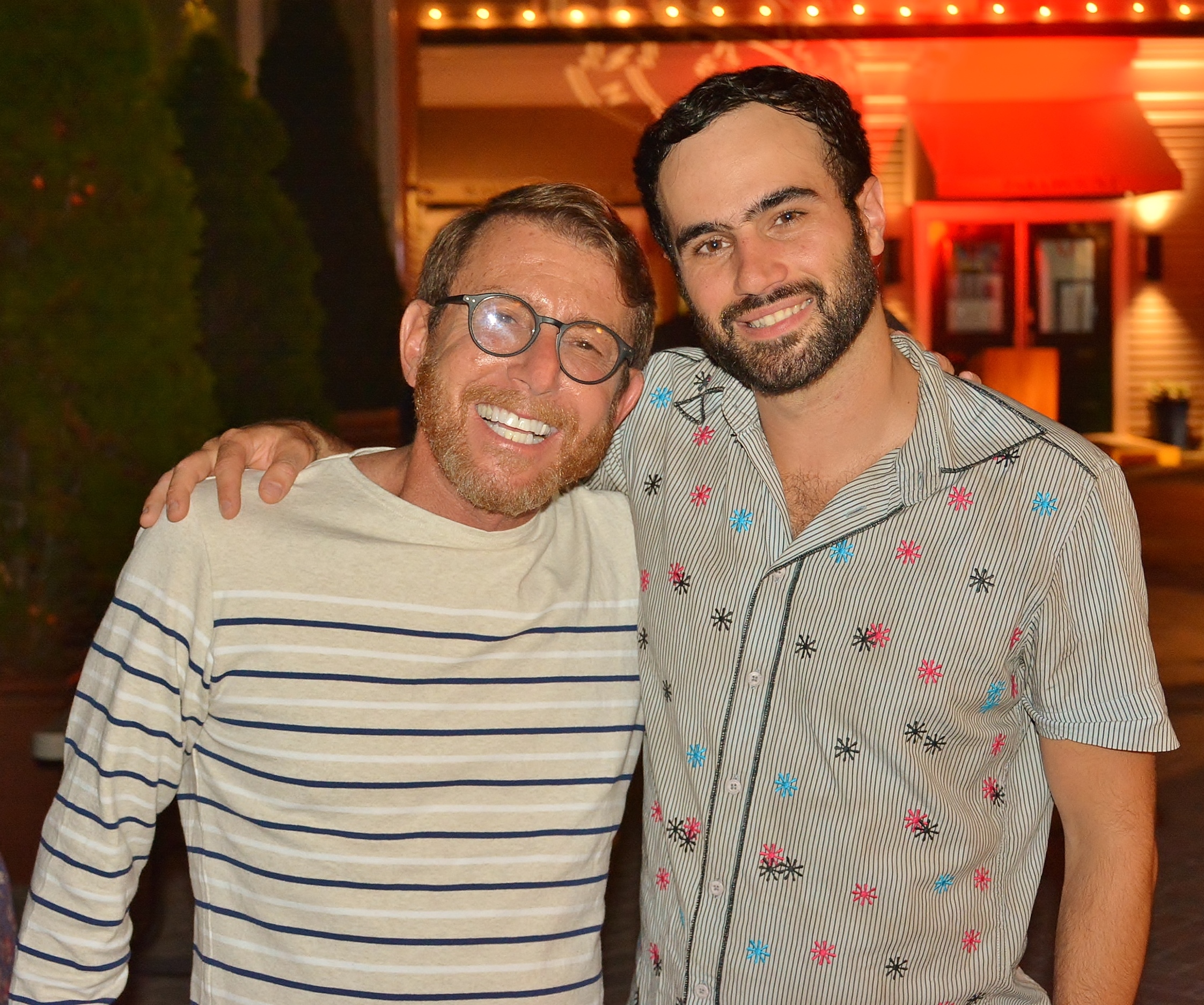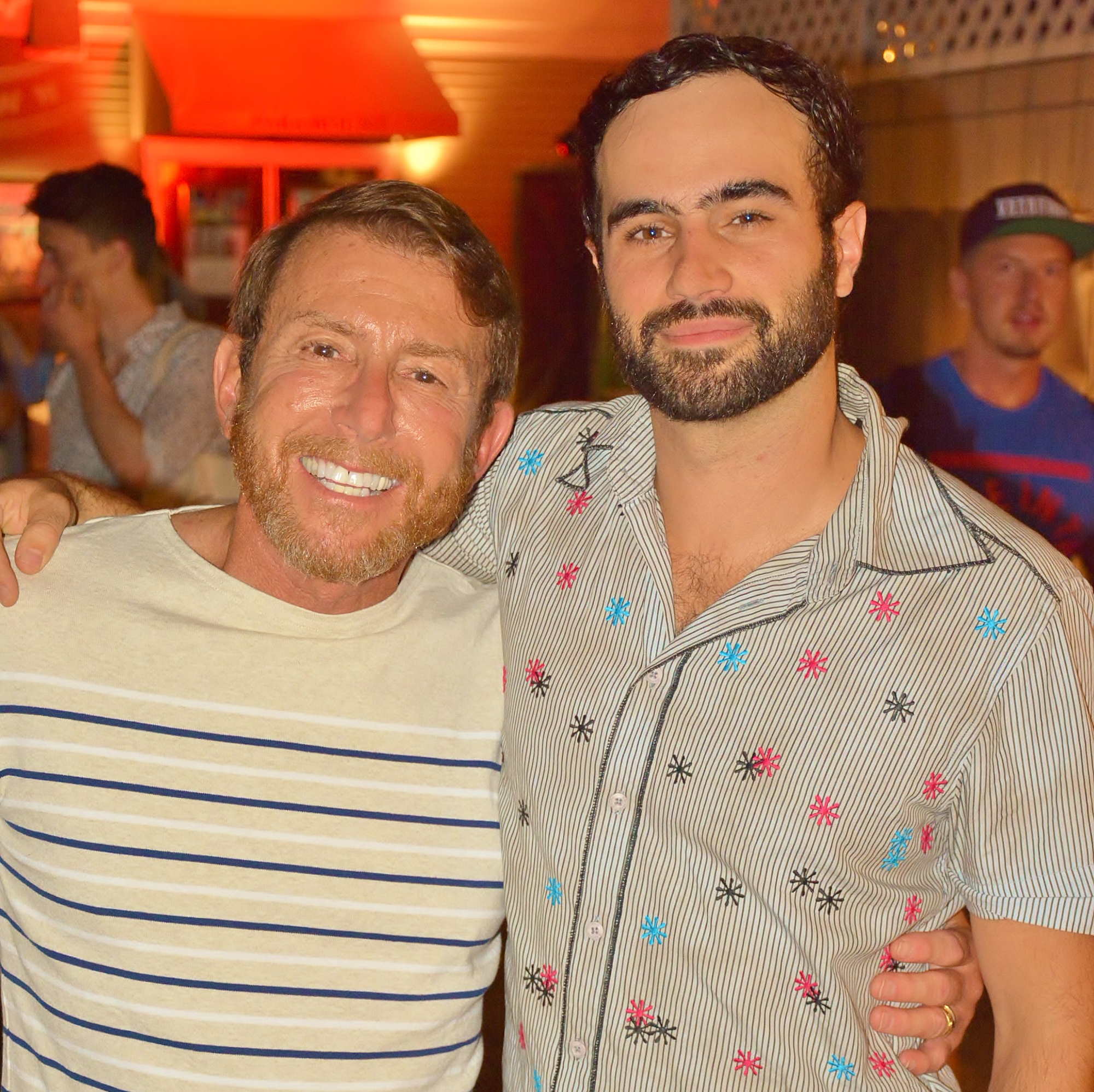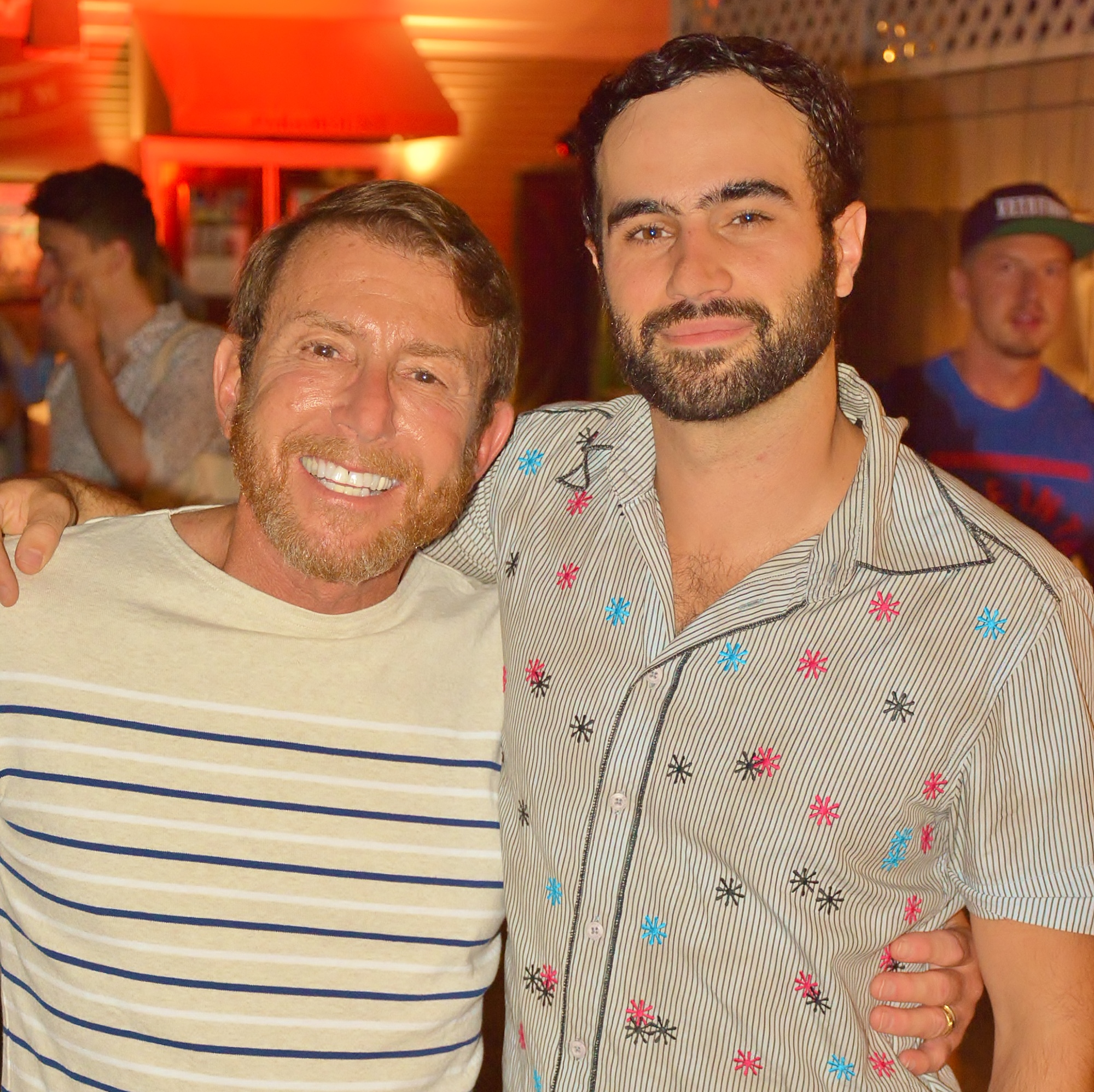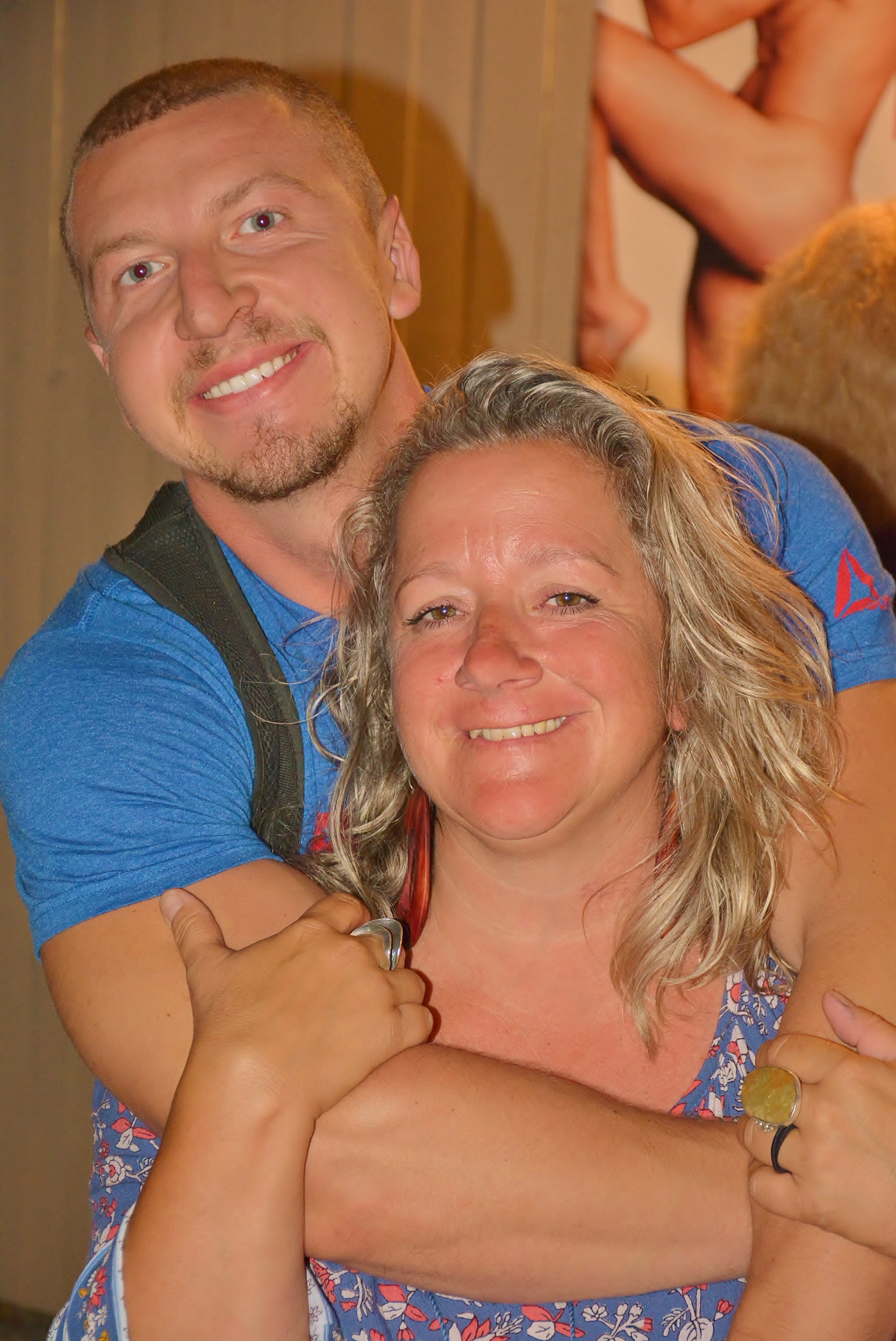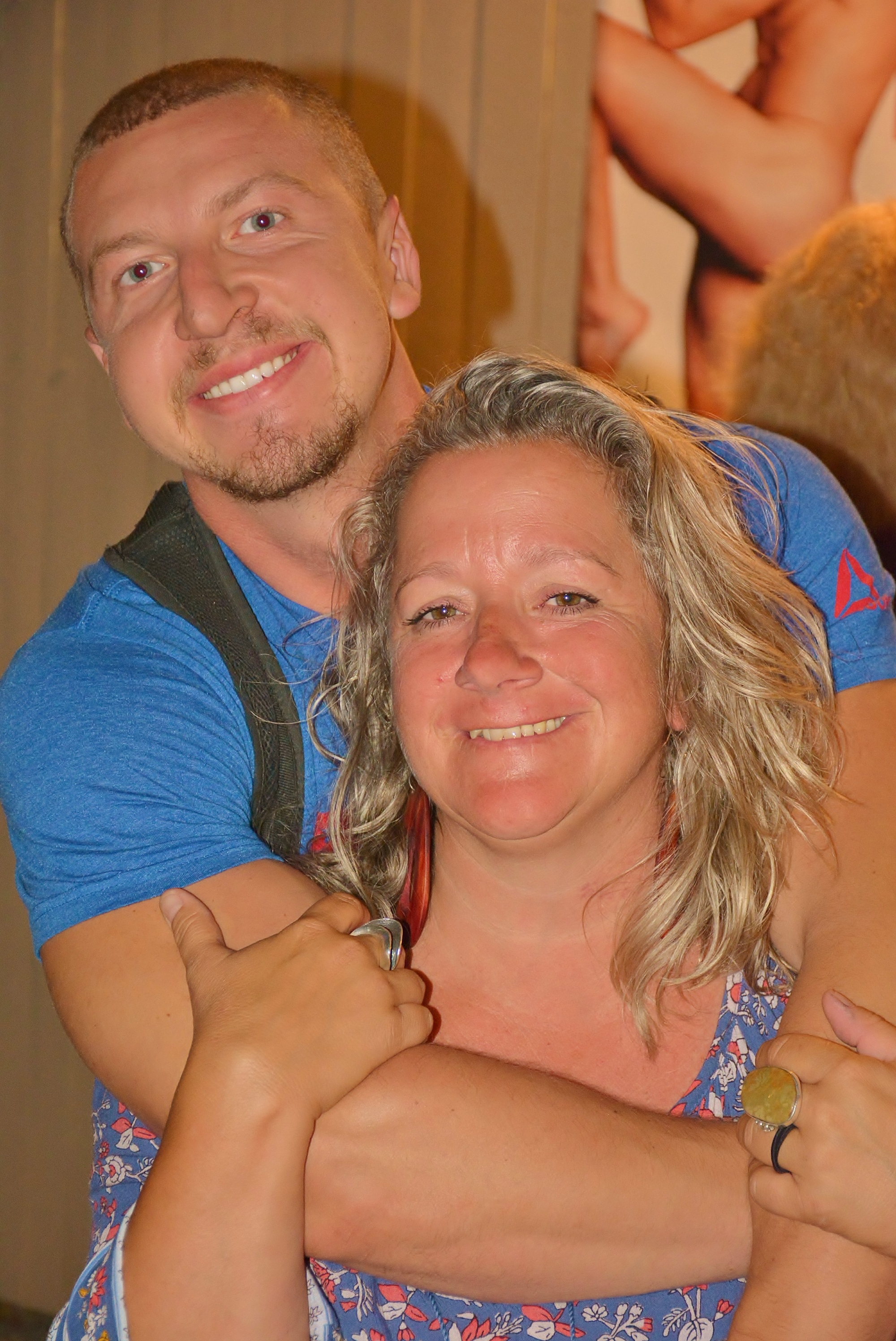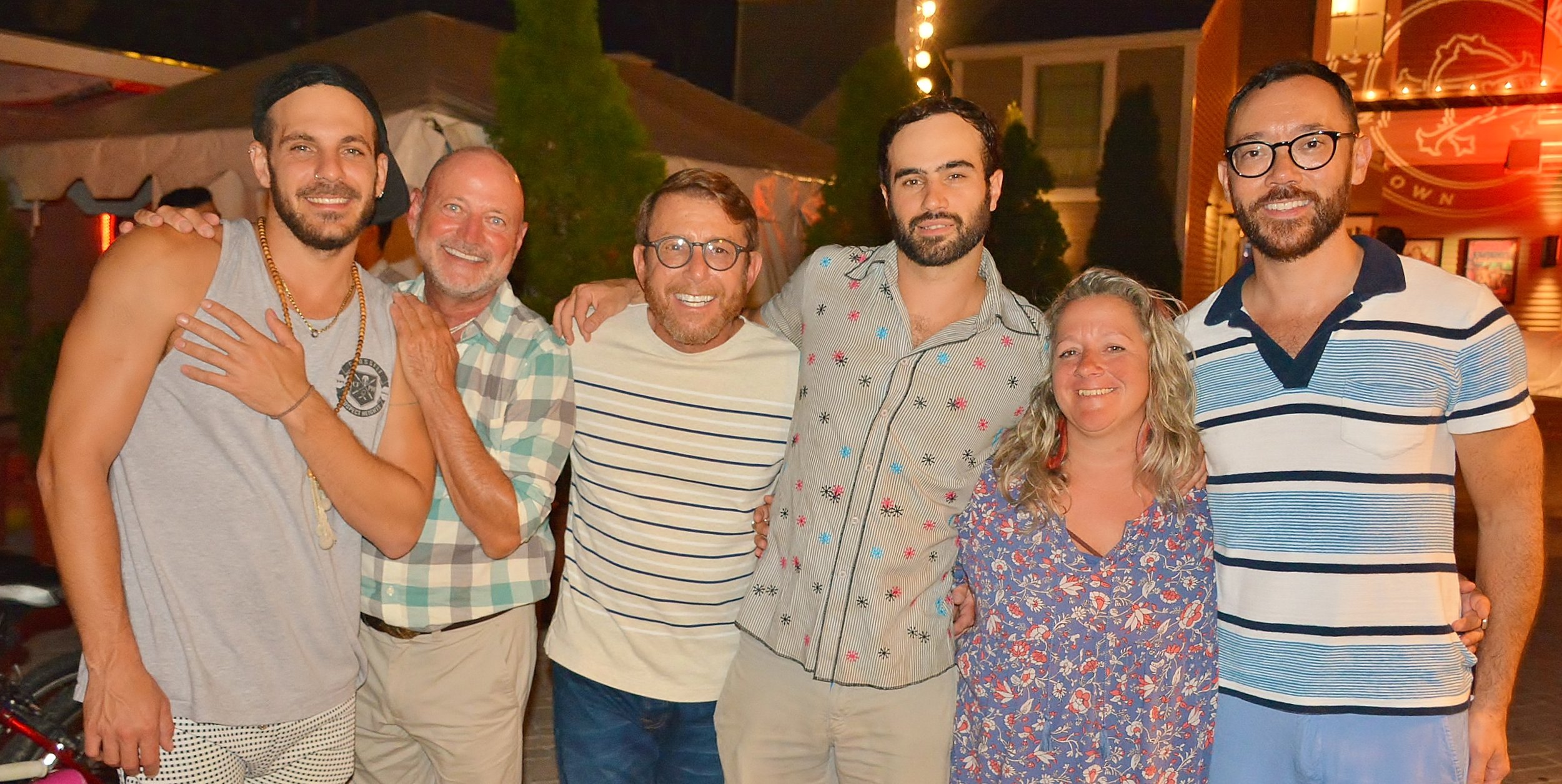 "The Why Ptown Show"
By Eric Ulloa
There's that moment when the Pilgrim Monument comes into view over the horizon as the ferry begins to slow down. You take in a deep breath and it's as if your lungs suddenly have more capacity to them.
You trek up the harbor towards Commercial and you see a face you can't quite place yet.
A memory.
A feeling.
A wrinkling to the corner of your eyes as your lips crack the first of many smiles to come.
And then there's that first walk on the beach, with the sand swirling beneath your toes and your heart expanding to a familiar place, but one that you had forgotten about till now.
Because now, you've returned to a love you've known for years. A love that doesn't skip a beat once you've been reunited.
You've returned to Provincetown.
But what lives within the grains of sand on the beach and weathered wooden panels of the shops on Commercial Street? What stories weave together to make this the utopian vacation spot we all hold so dear?
On Monday, July 30th, The Generations Project set out to answer those exact questions in their "Why Ptown Show" at the Crown and Anchor.
Founder Wes Enos greeted the massive audience and thanked them for allowing them a second year spreading the work of what The Generations Project does best, inclusive intergenerational storytelling that preserves our LGBTQ history and culture.
To stay true to the hometown message of this storytelling event, the hosts for the evening were local favorites Bob Keary and Katie Ledoux. Both Bob and Katie started us off with the reasons they chose to live in Ptown, from Bob coming to work for one summer and staying 14 years, to Katie coming with friends and being snuck into the bars to join in the festivities.
There is a tradition with TGP events called the "Stand Up" section, where the audience gets to know a little more about the people seated amongst them. For this special event, the audience was asked to stand up during the decade they first came to Provincetown. It was no surprise that with a town so rich in history and legacy, there were members of the audience that first arrived in the 1920s and the 1950s. We applauded the history they've experienced and the path they paved for the rest of us.
The first storyteller of the evening, is a Ptown living legend, Beata Cook.
Born in Provincetown in 1924, she has the rare story of having never experienced homophobia in her lifetime. She chalks up this experience to the Portuguese settlers having a "live and let live" attitude toward their neighbors and to a police force that wouldn't tolerate any form of hate crime in their town. She grew up a tomboy with dreams of leaving Ptown as soon as possible, and after graduation left for teachers college where she met the girl of her dreams. They began a secret relationship, and in 1941 came back to Ptown where they gained employment gutting and cutting fish. Soon after, World War 2 broke out, she and her family all moved to Connecticut to seize the economic opportunity of working in one of the defense factories. Beata and her girlfriend broke up and she found herself having wild nights out in the company of other lesbians, with Beata's mother having no idea about her daughter's homosexuality and concerned with the idea of her getting "wrapped around a tree," or worse yet, pregnant. To dispel these worries, Beata came out to her family who were remarkably progressive for the era and accepted her openly. When asked "Why Ptown," Beata's response is quite simple…"Why Not?"
The next storyteller has not only raised three generations in Provincetown, but has housed and held fundraisers at his home with famous political and cultural icons such as Joe Kennedy, Hillary Clinton and Cher. Dan Mullin first came to Ptown in 1965, for, as he says, "when you're 21 years old and have a 28 inch waist…you do well."
Coming from a Catholic family in Boston who "closeted everything," Dan was enthralled by this little piece of paradise where gay men and women could come and be themselves. Between the 1960's and 1970's you would take in various events (and costume changes) throughout the day and then all end up at The Moors for sing a longs. The AIDS crisis dealt a devastating blow to our community in the 1980's, with many from the larger cities coming to Ptown to spend their final days. The kind and compassionate nature of the people there allowed those who came, to die with dignity. Dan told a story of a friend who would rent his basement room from him every summer. During the crisis, this friend reached out to him, informing him that he was sick and only had so much time left. He wanted to live his final days in his beloved Ptown and the basement room that he spent so many joyous summers in. Dan reminded him that the basement room had no bathroom, and that for the time he would be staying there, he would find it more comfortable if they switched and his friend had the upstairs room with the bathroom. His friend refused the offer and insisted on spending this final summer in the basement, so Dan began to ask around at what he could do to make this final summer as comfortable as possible. Before he knew it, there were contractors and plumbers ready at the call, and as the friend arrived in Provincetown, the basement room had a fully working bathroom.
The sense of neighbor and family is what's kept Dan in Provincetown all these years, now being a major leader and philanthropist in the community.
The path of one's life often takes turns that one never sees coming, as was the experience of Byllye Avery. Growing up in Georgia, she soon found herself attending college in Florida at the beginning of the civil rights movement. She discovered her passion as a black woman of this era, as Martin Luther King Jr. (her graduation speaker) taught her and her peers that "she couldn't sit on the sidelines and had to get involved." There was no choice.
She married a man and had two children, but sadly, her husband died of a heart attack at just 33 years old. Soon after, she started to become involved in the women's rights movement, where she learned about lesbians, but still didn't know any personally. During this time, she began to understand this other side of her sexuality and that she had feelings for women as well. Society and its pressures would hound her about the sexuality she "should be," and the woman she "should be" and what the church wanted her to be doing. But in time, she realized she "didn't have to do anything" and so she decided to live freely and as she saw fit. She started the Black Women's Health Imperative in 1983 and began to carve new frontiers in educating black women about their health (reproductive, heart health, etc.), something that hardly anyone else was doing.
She met her current partner in Atlanta, and after a wonderful winter trip to Ptown, they decided to buy a place and call it home, forever becoming a powerful and necessary voice in this diverse community.
In a similar turn down a new path, Jay Critchley first came to Provincetown in 1975 with his pregnant wife. Once his son was born, his wife and he decided that he should set out to fully discover his sexuality. Ptown became the vibrant setting for his self discovery that eventually had him co-founding Swim for Life, as a response to the AIDS crisis. Jay knows that our community has been through a great deal, but that we always arrive on top in the end. And to mark a promise to one another that we can and will survive the current state of the Trump administration, he led the audience in singing a joyous, "We Shall Overcome!"
Marian Roth saw a very narrow path for women when she entered the world in 1944.
The world was dim and dark for tomboy girls like her, that just wanted to do what her brothers were doing.
So Marian did what no one else was doing…she created her own light filled path.
She went to graduate school for political science and was the only woman in her program. In 1968, she achieved the impossible, and got a job teaching at Syracuse University.
At this time, the women's rights movement was well underway and Marian found herself dipping her toes into some of the issues, but still a little afraid to fully dive in. In researching the movement, she came across a story about women faking their orgasms and realized she had never even had one. She had had enough, and she dove into the pool of the movement with gusto, eventually getting fired from Syracuse University.
When she first arrived in Provincetown, she quickly realized she had found her tribe. She saw women building and painting homes, taking on the traditional male roles, and she thought, "My God! I'm in Heaven!"
So "Heaven" is where she stayed to finally invent herself into the human and artist she had always wanted to be.
Leaving Provincetown is always a heavy and depressing reality we all hate to face.
Many tears are shed as we leave behind dear friends, old loves, new romantic possibilities and the joyous memories that turn into the sand granules that will swirl beneath the feet of the new arrivals. This recent ferry ride was a tough one for me, as thanks to the Generations Project, I had a new deeper sense into the people that inhabit this wonderland I love so much. This time I left with all that I mentioned above, but this time I felt as is there were hundreds of more people I suddenly needed to meet. Hundreds of more stories I craved to be told. I was given something deeper than I had ever been given in my eight years of coming to the tip top of Cape Cod.
I was given history and a hyper focused look into my community.
Yet, as the ferry pulled away and my heart felt as if it would shatter, I saw the four women that overlook the harbor smiling at me.
"See you next year friend. We'll have plenty more stories to share."
_
The Generations Project is proud to present our 2nd Annual Provincetown Summer Storytelling Show, "The Why Ptown Show", an evening of live storytelling dedicated to preserving Ptown's LGBTQ History and bridging the gap between generations of LGBTQ people and Ptown lovers. Hosted by beloved Ptown personalities, Katie Ledoux and Bob Keary, "The Why Ptown Show" will features local Ptown storytellers, Featuring stories from Beata Cooke, Dan Mullin, Marian Roth, Jay Critchley, and Byllye Avery, who have helped make Ptown the wonderful community we all love today!
Audience members will participate in building an LGBTQ Timeline of events before the show begins. This event and show will be filmed for our efforts to preserve Ptown's history.
The Why Ptown Show
Date: Monday, July 30th, 2018
Check out the Ptown Show from last Summer 2017.